When I moved from LA to Nashville, I knew I wanted to re-create a version of my backyard vegetable garden. My interest in garden ideas piqued; I started noticing gardens around town, including restaurant gardens. Through a friend, I met Sara Gasbarra. Sara is the mastermind behind many of the local restaurant gardens in Nashville.
Sara's garden career started through a volunteer program at a local non-profit educational garden in her hometown of Chicago. With the outset of social media, she built a community around her interest in culinary gardening. Connecting with chefs around the city, Sara's business fortuitously began. Inspired by her Italian heritage, she named her new venture Verdura Culinary Garden Designs.
Sara's worked on restaurant gardens the likes of Bastion, Catbird Seat and Floriole, to name a few. She's a master at creating bountiful, beautiful gardens. Her knowledge is expansive and her passion is contagious.
Love Local Q&A with Sara Gasbarra
LL: What inspired your interest in gardening?
SB: I grew up in a family of avid gardeners. My father was from Italy and he built a large backyard vegetable garden at my childhood home in Chicago. We grew lots of traditional vegetables and herbs used often in Italian cooking: tomatoes, eggplant, zucchini, peppers, basil and even a variety of mint he snuck back on a plane after visiting Italy – this pungent mint is used to make the very traditional Roman artichoke dish, Carciofi alla Romana, and he wasn't able to find it here in the States. It still grows wild in our backyard, thirty some years after he planted it. He was also a wonderful home cook and so my enjoyment and appreciation of gardening and cooking was cultivated through him.
LL: How did you transform your interest into a thriving business?
SB: I fell into my business almost by accident. I had a "normal job" at a university in Chicago but began volunteering my time on the weekends at one of the city's prominent farmers' markets, Green City Market. The market also happens to be a non-profit and funds a large, educational vegetable garden steps away from the market site called The Edible Gardens. I volunteered for two years, eventually quitting my university job and became project manager of the garden, leading the educational programming and planning. Around the same time, Instagram had launched, providing me a platform to share images of the beautiful crops we were cultivating. As Green City Market is widely supported by the restaurant community in Chicago, I started following lots of chefs and restaurants on social media, who followed me back, saw my posts from The Edible Gardens and soon began reaching out to see if I could help them set up culinary gardens at their restaurants and that is how my business started. My first client was a small, independent French bakery and café and my second was the largest Hilton hotel in the city.
LL: How did you acclimate to your new job?
SB: The early days of my business were a bit crazy – there was a lot of trial by error. Working in Chicago, where ground level space is challenging to find, I had to learn the basics of setting up rooftop gardens. I taught myself how to build small space irrigation systems, how to effectively move bulky materials up the side of buildings, often several stories high. I had to pivot from my knowledge and experience of growing for an educational project/home gardener, to growing for a restaurant and for a kitchen. The first important word I learned was yield. My new clients wanted to grow specific types of vegetables and varieties with higher yields. They also wanted more esoteric vegetable varieties – crops that came at a higher price point, were more challenging to find at market and offered up something exciting and unusual on the plate. Flavor played a big role as well. I spent a significant amount of time researching vegetables and I still do, ten years later. I am always looking for new varieties I can offer to the chefs I work with.
LL: How do you stay inspired?
SB: In the first years of my business, I utilized social media, Instagram in particular, as the primary way to market myself to chefs, restaurants and potential new clients. It was also the way I began connecting with gardeners and growers in other cities and countries doing similar work as me. It was an effective way to create an online community and share experiences, tips and information with each other and also home gardeners curious about what we were cultivating for restaurants. It's amazing to see this community grow over ten years and watch some of these home gardeners even start their own businesses like mine in their own cities and communities. There is never a shortage of information to be shared about starting a garden and growing your own food.

LL: What was your first experience with a restaurant garden?
SB: I designed and built my first restaurant garden in 2011 for my friend Sandra Holl at her award winning, european-inspired restaurant bakery and cafe, Floriole, in Chicago's Lincoln Park neighborhood. It was a small garden, situated on the second floor of the bakery, viewable to patrons through a set of French doors. We grew lots of herbs and edible flowers for her pastry program and didn't change the garden plan too much in the years that followed: gem marigolds, bachelor buttons, egyptian star flowers, begonias, violas, borage, pea flowers, etc. – pops of color to showcase the beauty of her French pastries.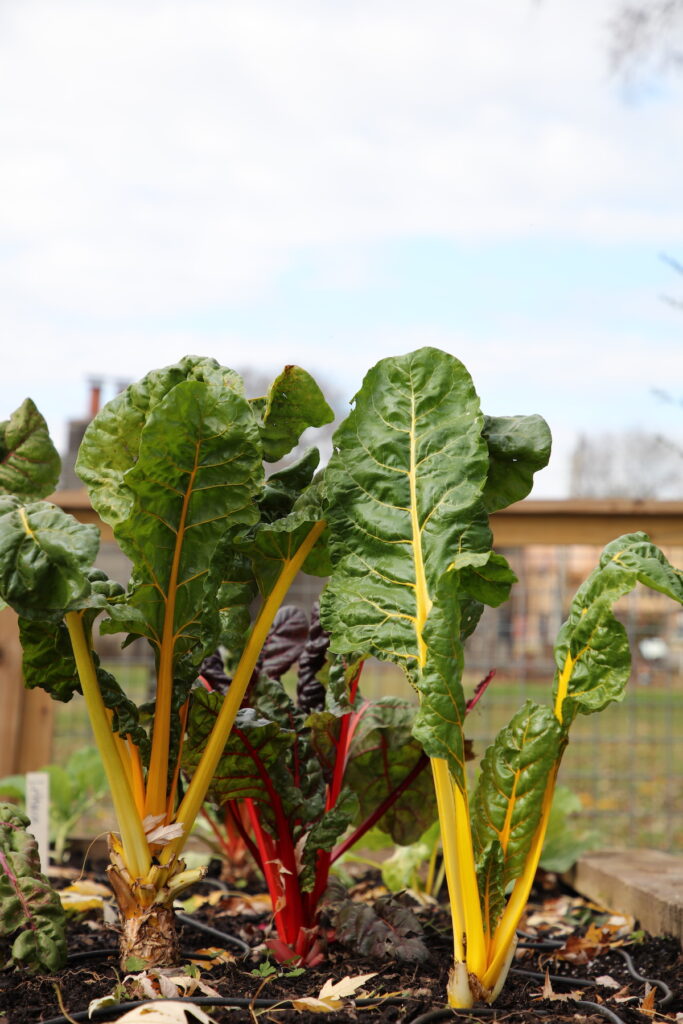 LL: How has the way you work with restaurant clients evolved?
SB: The way in which I work with restaurants really hasn't changed too much over the last ten years. The crop list has certainly expanded, as I continue to add to it each season and in working with chefs, I am always asked to grow new things. But the process is still the same. We sit down in winter, review the crop list, talk through their goals for their menu, we consider the size of the garden vs goals for yield when making the final plant selections and create a schedule for spring, summer and fall planting. Often we make adjustments as the season goes on and I remind them that gardening always comes with some sort of failure, as there are factors beyond our control. But when we do experience problems, we have a back up plan and can make some quick adjustments when needed. Its important to remember that every gardener will experience setbacks at some point, the garden isn't going to look perfect throughout the season and managing expectations is really important. Even the most skilled growers run into problems!
LL: When did you decide to add home gardens to your offering?

SB: After moving to Nashville from Chicago, I began expanding my services to include residential work. I missed working with families like I had been when I was overseeing the educational garden in Chicago and people in Nashville have backyards and alot more space to work with, so it was a natural fit. Here in Nashville I continue to work with chefs and restaurants, while also helping families set up their own vegetable gardens. I also provide consultation services for those who live in other parts of the country.

LL: Who inspires you?
SB: To say that my father inspired me would be an understatement. I named my company Verdura (Italian for vegetable) and while he passed away in 2009, the year before I launched Verdura, his influence can be seen and felt in every aspect of this business. So much emphasis was placed on the importance of food and food traditions in my family when I was growing up and it continues to shape my life and direct me. I am also inspired by professional kitchens around the world. The wonderful thing about social media is that I can take a virtual trip inside these creative culinary spaces any time I want and find inspiration and ideas I can bring to my clients and my own community.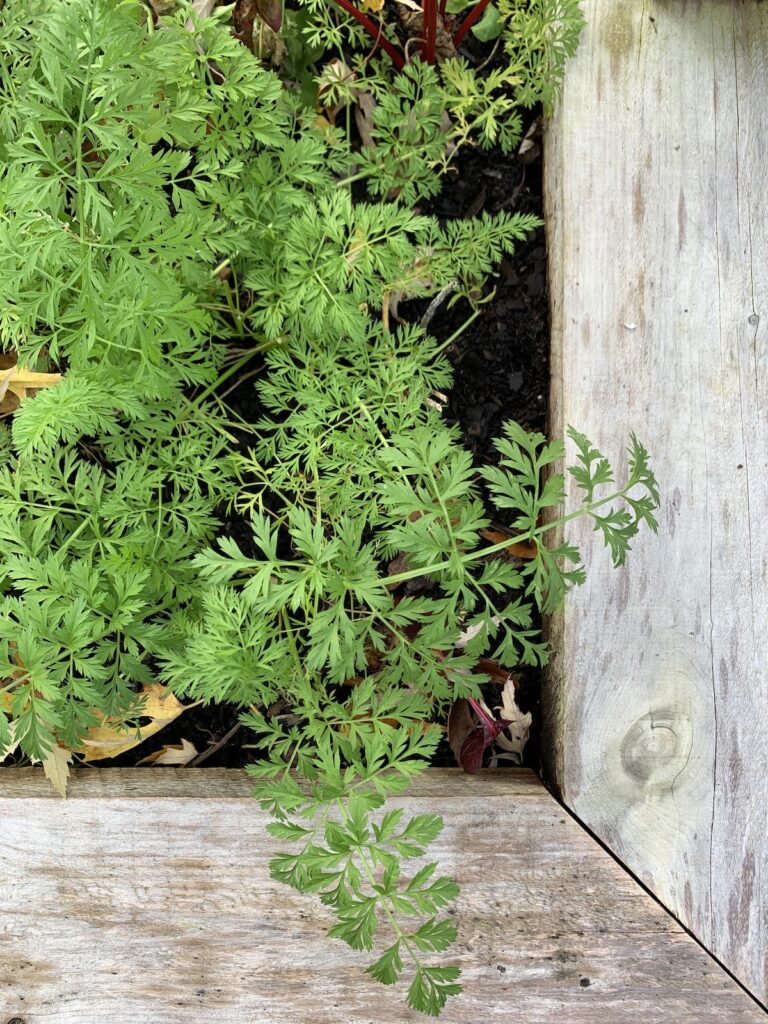 LL: Do you have a favorite garden?
SB: I really don't! Each space is so unique and each client's crop list is different. I love to see how everyone utilizes what we grow. Its fun to share recipes and ideas for preparation and then preservation as we move through the season. The first year of a garden is always experimental – you determine what works and what doesn't, what vegetables you love and which ones you might part ways with the following year. You will learn more about yourself as a gardener and cook as you move through seasons and years, it's an exciting process of discovery.

LL: What is your favorite part of your job?
SB: Of course, being outside most days in spring, summer and fall but more importantly, having the opportunity to work with some incredibly talented people who have taught me to be a more robust gardener. What I have learned from working with my restaurant clients is immeasurable and every season, I learn more from them.

LL: What advice would you give to women aspiring to be their own bosses?
SB: Use social media as a free marketing tool, it's incredibly powerful. Follow like minded businesses in your community and in other cities and engage with them regularly. Think about your brand and the message you want to put out there to bring in new business opportunities in. And most importantly, try not to look at others in your industry/city as your competitors. Consider them collaborators. Reach out to them and talk to them. I've seen great things happen when women who have similar businesses collaborate with one another to build a better community and reach a larger audience.

Follow Sara on Instagram @saragasbarra for garden inspiration. Contact her directly for consultation by visiting Verdura.