Reservations are now open for East Nashville Restaurant Week, February 16th – 22nd. Our favorite restaurants will be offering discounts and special menu items, showcasing the depth of this small but mighty neighborhood. Chefs have teamed up with Cathead Distillery vodka raise money to benefit Fannie Battle, a local nonprofit family education center. Each restaurant has crafted a specialty cocktail for the week. For every one sold, one dollar will go to Fannie Battle. So come try something new, support your local eateries, indulge in some incredible food, and drink up for a good cause!
---
Butcher and Bee
Mediterranean fare is finally done right in Nashville. Chef Bryan Lee Weaver has dreamed up a menu of diverse vegetable-driven plates, has developed a vast repertoire of lamb dishes and never fails to perfectly prepare their beloved whipped feta dip. Need I say more.
Specials Butcher & Bee is offering all three of their staple dips together in a sampler. Try each one: hummus, whipped feta and Turkish hummus. It's $12 for a half portion or indulge in a full portion for $24.
Charity Cocktail Kool Aid Cocktail – Cathead vodka, blood orange juice, Dolin vermouth and raspberry biscuit jam.
Café Roze
Former NYC Chef Julia Jaksic creates fresh, elegant dishes using locally sourced ingredients. This hip, Love Local approved café is a favorite amongst locals, with jazz nights, top-notch cocktails and small, clean plates.
Specials Café Roze is featuring ½ dozen raw or grilled oysters for only $15!
Charity Cocktails Caterac – Café Roze's take on the classic Sazerac – Cathead vodka, bitters, demerara, & absinthe & the La Vie on Rose – Cathead vodka, lime juice, elderflower liquor, rose syrup & a lavender garnish.
The Fox Bar & Cocktail Club
The Fox is an upscale, swanky cocktail bar with unique, bartender-inspired innovative cocktails and fascinating vegan small plates. This modern take on a prohibition era speakeasy is the talk of the town. It's a do-not-miss.
Special The Fox is rolling out an entirely new menu created specifically for the week. Try the deviled eggs with beets, whipped goat cheese & fresh herbs or the Chesapeake hummus with old bay and a warm baguette. The menu will also feature a ham and cheese melt on Texas toast with rosemary ham, Swiss, and savory butter, served alongside Cape Cod kettle cooked potato chips that will satisfy any hankering.
Charity Cocktail White Russian Flip – Cathead pecan vodka, cold brew, egg, heavy cream, cacao & nutmeg.
Lou
Hailing from California, Chef Mailea Weger and Head Pastry Chef Sasha Piligian have conspired to create Lou, a masterful tiny house of flavor. Their minimal space is bursting at the seams with fresh, vegetable-forward brunch and dinner menus. Try their daily pastry, it's guaranteed to surprise you- in the best way.
Special For Restaurant Week, Lou is turning their dinner menu into a tasting menu. Choose three courses for $35.
Margot Café and Bar
Margot is an elegant mix of French flair and southern charm. Located in the heart of East Nashville's historic Five Points, Chef Margot McCormack only puts out fresh, seasonal food. If you haven't heard of her by now, this is the perfect time to stop in and get acquainted.
Special In true French form, Margot is offering a decadent, prix fixe special three course menu for $40.
Peninsula
What better way to spend this cold February than heading to Peninsula for a warm, intimate Spanish meal. This 2018 Eater winner has outstanding Rioja reds, sustainably sourced produce and locally grown greens. Their menu is ever-changing with surprising items.
Special Peninsula will delights our palettes this week with a braised rabbit dish, complete with pimento aioli, garlic broth and croutons.
Charity Cocktail Enjoy $6 select cocktails!
Redheaded Stranger
This low-key neighborhood taco bar is a god-sent to East Nashville. Their specialty tortillas are authentic – soft, complex and flavorful. Every taco is sensational.
Special Putting their best foot forward, Redheaded Stranger's is showcasing their house-made tortillas with hatch green chiles and a chicken quesadilla.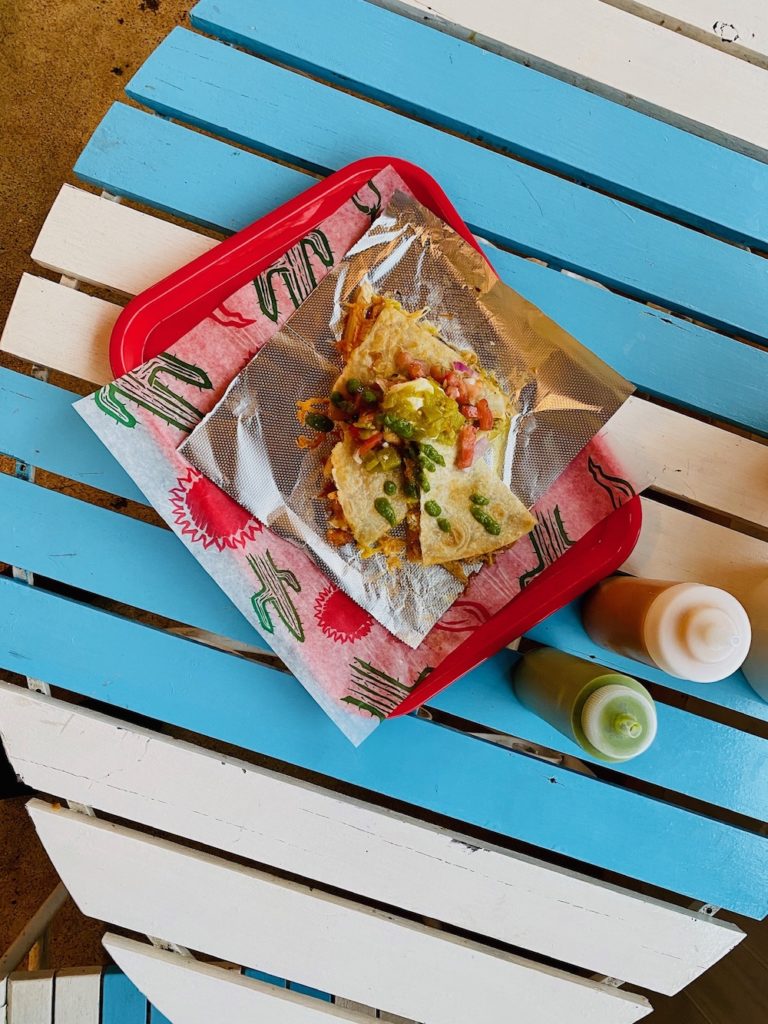 SetSun
This pop-up wine bar in Edgefield is an assortment of delicate small plates and a thoughtful rotating wine list. Local Chef Jason Zygmont has gathered the best ingredients and perfectly pairs them with delectable reds and whites. * If you buy a full bottle of wine, you can pick the next record! *
Special Mention "Restaurant Week" to your server for $10 off the tasting menu.
The Treehouse
A five-points hidden gem, The Treehouse Restaurant is a chef-driven, farm-based haven for foodies. Their menu is as lively, rich and whimsical as the atmosphere. Their outdoor bar literally has a tree growing right through it. Sit down and kick back with a satiating plate and a glass of local beer.
Special True to their farm-to-table promise, The Treehouse's special Restaurant Week dish features rabbit from Smoked Rabbitman Farms, baby limas, drop biscuit, and a spicy game au jus for $18.
Charity Cocktail Honey Pear Cardamom, Treehouse's take on a Gibson martini.
Discover farm to table restaurants from coast to coast on Love Local.