In order to tell the story of Alabama Chanin, we have to take a step back in history. In the 1860's Alabama was known as 'The Cotton State' with one million acres of land being used to grow cotton. At the start of the Civil War, 38% of Lauderdale County's people were enslaved, many of them working to grow, harvest and process cotton. After the Civil War, many formerly enslaved people remained as share-croppers or tenant farmers, farming land owned by wealthier families. Textile production has a long standing, rich history in Florence, AL. It's a history that some forward thinking entrepreneurs are shaping into a more positive future while honoring the past.
As a young girl in Florence, Natalie Chanin grew up accompanying her grandmother to her quilting circle. There, she witnessed how the craft brought women together and created a sense of kinship and community. Although she wasn't aware at the time, this experience would define her entrepreneurial journey. Pursuing a creative career in fashion, Chanin traveled the world, working in New York as a designer and later traversing Europe while working as a stylist. Ultimately she felt the call of home and returned to Florence to create her own label known as Alabama Chanin.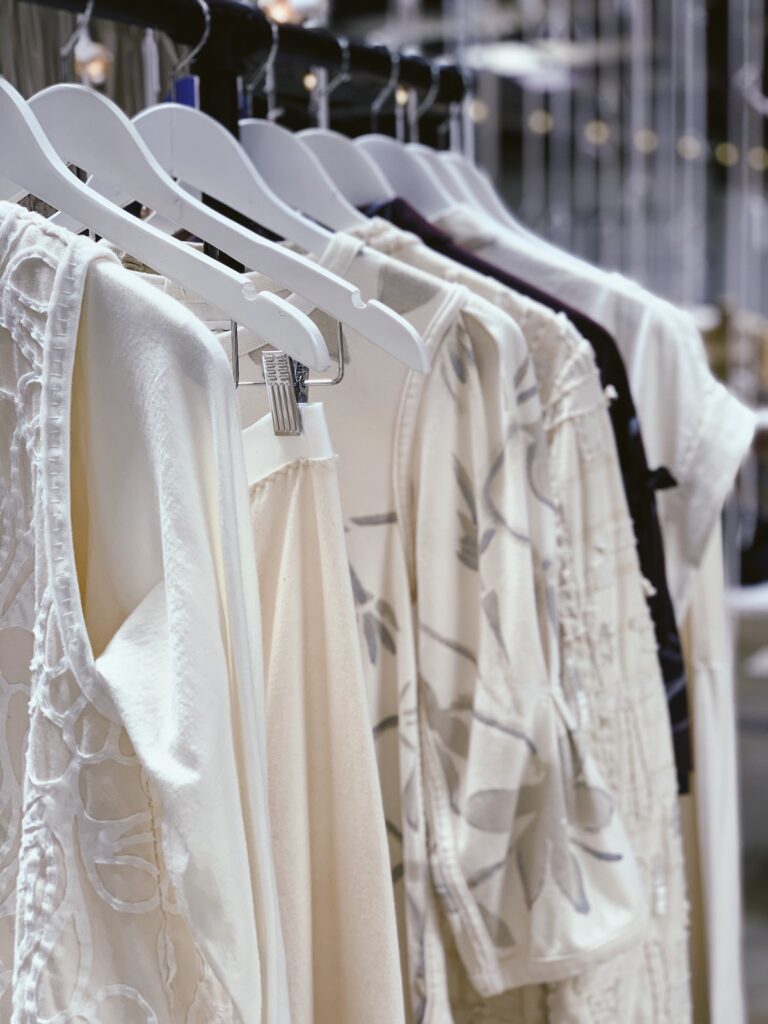 Although I have never met Natalie, I feel like I know a little bit about her through experiencing the brand; thoughtful, deliberate and humble. She has created a brand that embodies and pays homage to a region with a fraught past. In the process she also found a balance of staying true to oneself while being appreciative of community and nature. Chanin's mission embraces the craftsmanship developed over decades in Florence as a result of being a cotton milling town. She employs local women who sew her ideas to life, paying them fair wages, and providing them a gorgeous workplace.
Alabama Chanin is headquartered on the outskirts of Florence in a renovated factory that was once home to t-shirt manufacturer, Tee Jays. The bright and spacious building, lovingly referred to as Bldg. 14, now houses a shop, space for hands on learning and the factory where all Alabama Chanin pieces are made. Light pours in through skylights, illuminating hand stitched pieces with ornate cutouts, stitching and beadwork and provides natural light for workers. Each piece is made with organic cotton that is grown in TX. The material is milled and dyed in the Carolinas before making it's final trek to Florence where it's handcrafted into Alabama Chanin pieces.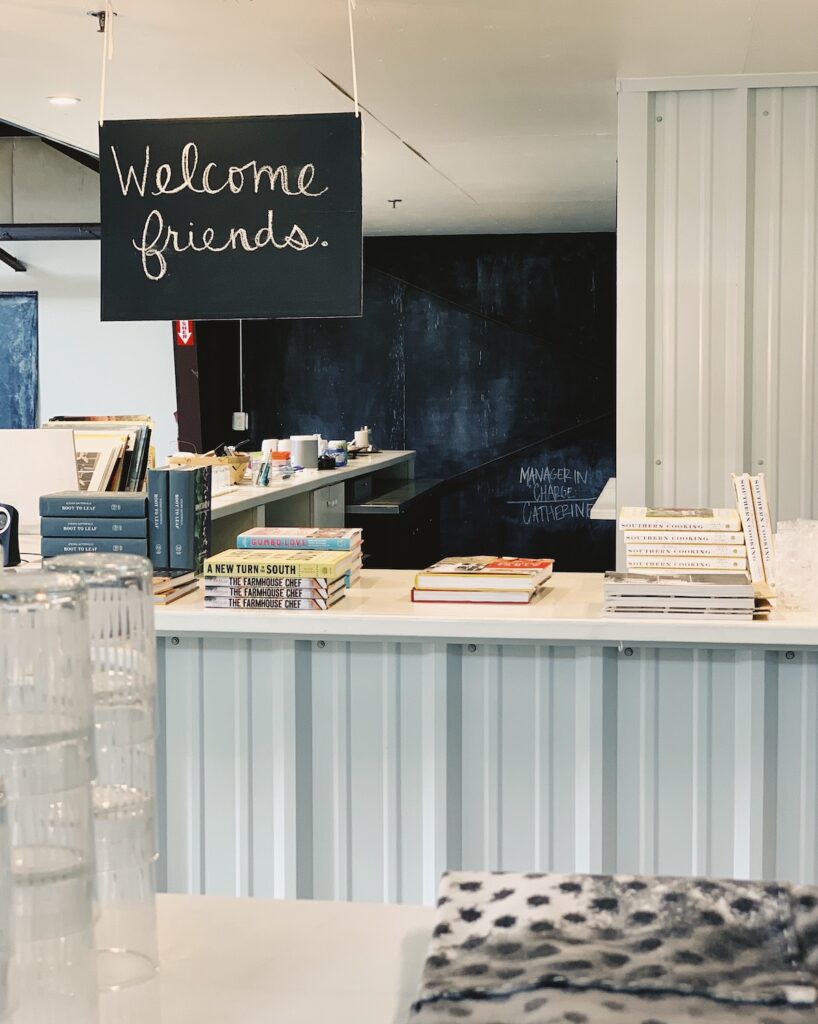 Since the company's founding, Natalie embraced a 'no waste' mission. Leftover scraps of fabric are kept neatly organized to be reused in other ways such as to make masks, small shirts and for their DIY sewing kits. Alabama Chanin was awarded the opportunity to partner with Patagonia, repurposing jackets that have reached the end of their life. Artisans take used Patagonia jackets and remake them into wraps, scarves and bandanas; giving the coats a second life.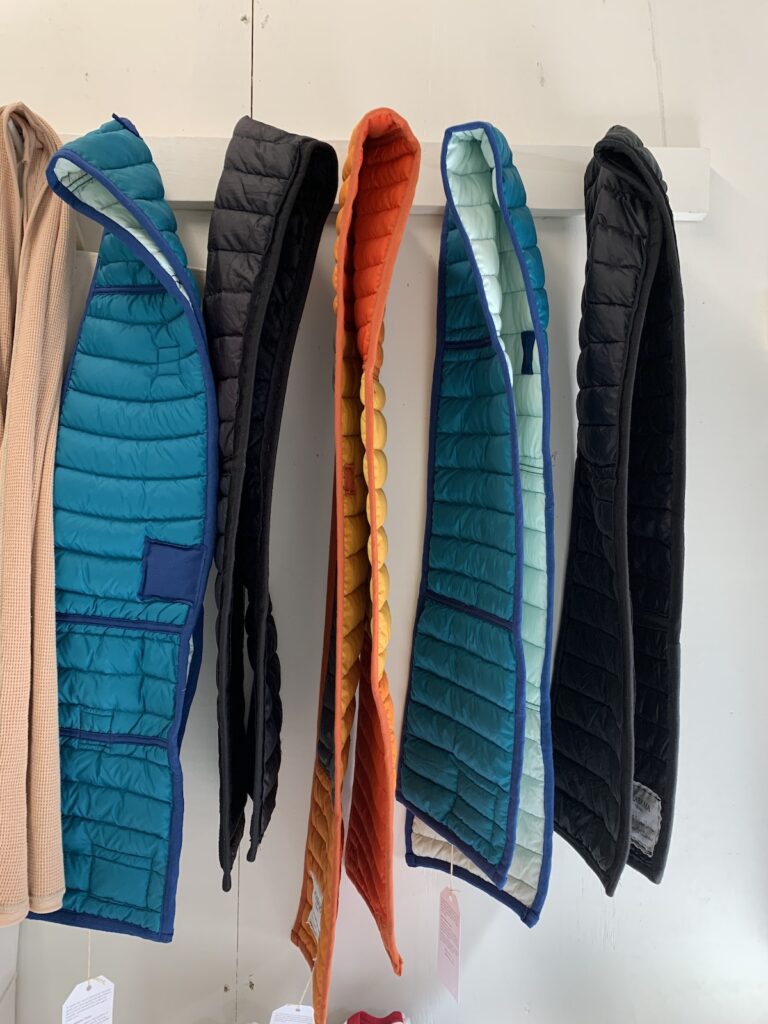 Invested in honoring the past as well as creating a sustainable future, Natalie partnered with Muscle Shoals National Heritage Area and the University of Mississippi's Center for the Study of Southern Culture to create the non-profit, Project Threadways. The organization's mission is to tell the stories of the South's textile past and honor the lives it changed though exhibits, oral histories and an annual symposium.
Further honoring the textile culture and community, Chanin created The School of Making, empowering people to learn to sew and make their own Alabama Chanin pieces. Workshops, DIY kits and a series of books gives advanced and amateur sewers alike access to Alabama Chanin's patterns and techniques, and the opportunity to participate in this community of making. The School of Making makes Alabama Chanin pieces available to all.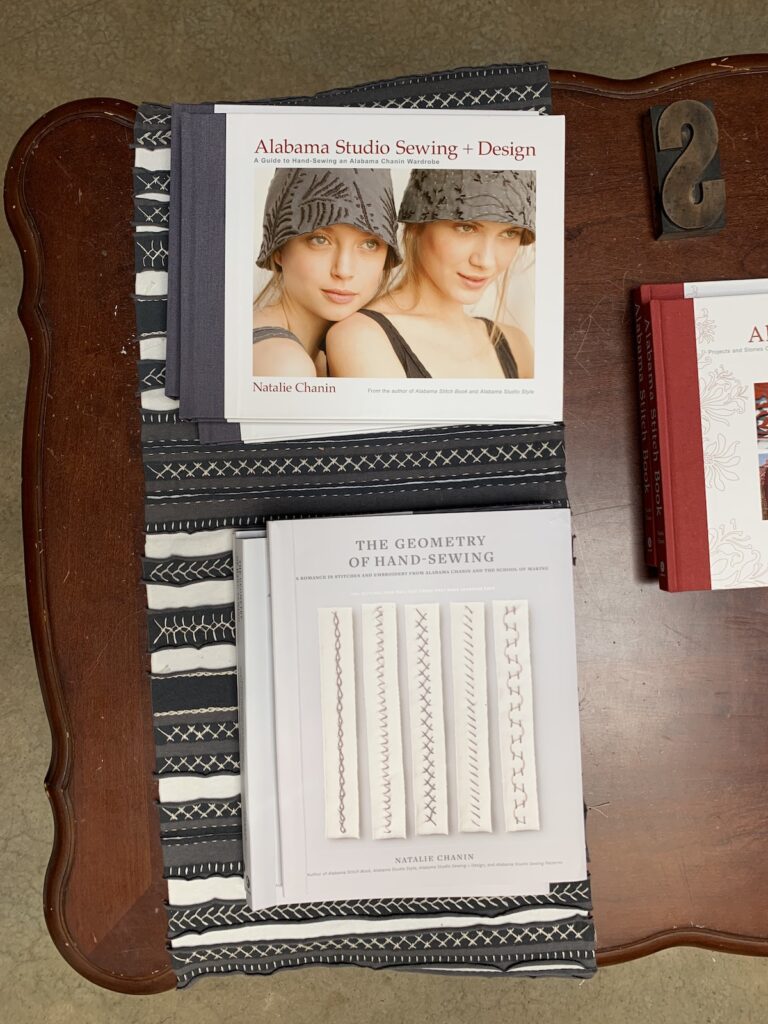 Natalie Chanin's return home harkened a new chapter that enabled her to focus on creating a business that marries community, culture, craft and fashion. A published author, successful philanthropist and entrepreneur, praised in publications including the New York Times, Natalie created her own success by embracing her roots. Each piece created by Alabama Chanin is a work of art, dedicated to preserving the voices of the past, allowing them to whisper beautifully into the future.