The Napa valley is the embodiment of local. Chefs cultivate food from their own organic gardens and support local growers and producers to create fresh seasonal menus while keeping money in the hands of local, small businesses. The majority of the wineries are locally independently owned and utilize organic farming practices in the interest of caring for the longevity land. We've curated a list of our favorite Napa Valley locals to add to your list next time you're in the valley.
Restaurants
The Oxbow Market, located across a bridge from downtown Napa, is a lovely place to meander through. Your senses will be tingled by the smell of coffee, fresh veggies being juiced and freshly baked pizza. The market features a grocer selling beautiful locally grown produce, a juice bar and a butcher shop, to name a few. Find a seat at the bar of Hog Island Oysters to enjoy a glass of locally produced sparkling wine to wash down the briny oysters farmed from the California coast.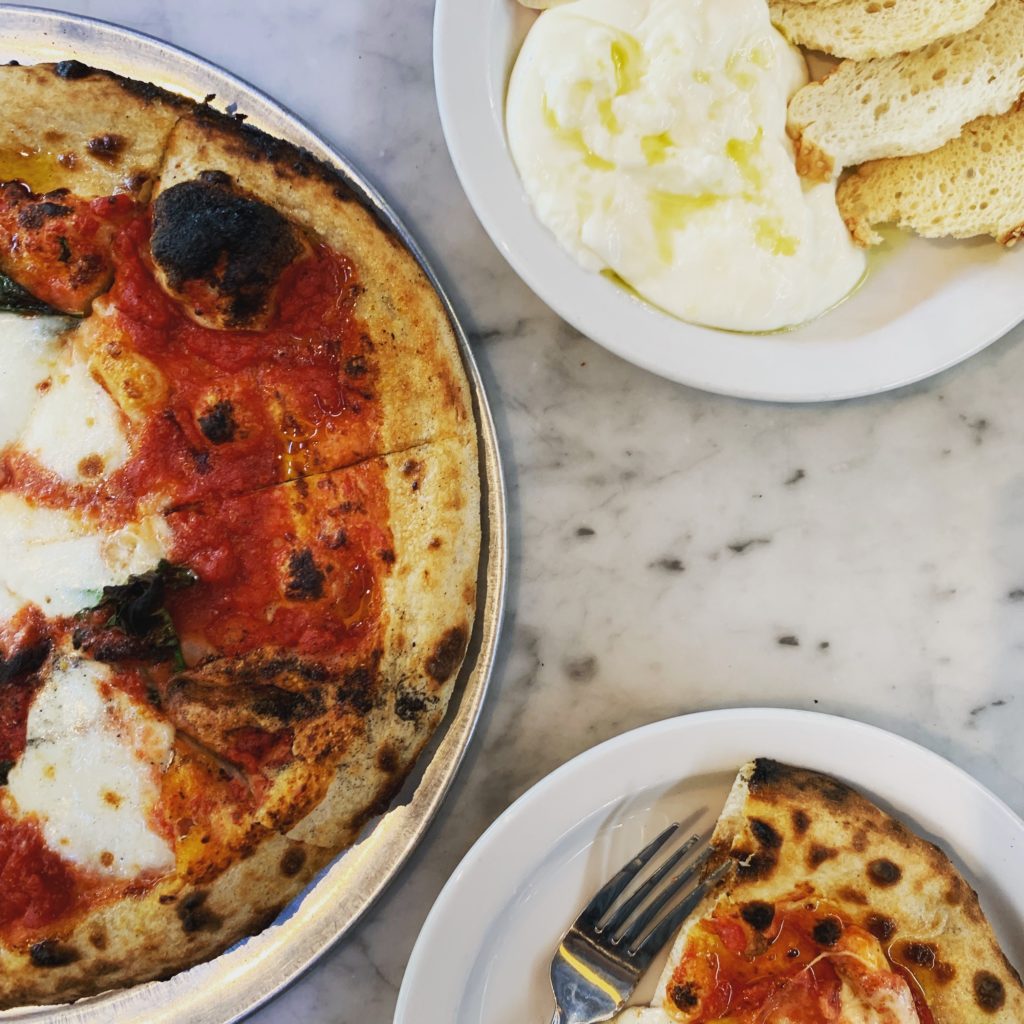 The Oakville Grocer has been a go to for locals since 1874. Stop by to pick up a bottle of wine, shop the artisanal food products or get a made to order sandwich for the road.
Moving north on Route 29 you'll reach St. Helena, a small town spanning only 4 square miles, in the middle of the valley. St. Helena packs a punch with over 400 vineyards and a main street chock full of great restaurants.
Long Meadow Ranch's restaurant Farmstead sources directly from their farm offering fresh produce and locally raised meat. When you pull up you can smell the sweet scent of the smoker they use regularly to create sumptuous smoked meat. Visit the general store, located next to the restaurant to taste and stock up on LMR wine and olive oil.
Model Bakery, on the north side of town, is perfect for a quick breakfast. Known for their outstanding, butter soaked, English muffins; stop in for a coffee and a breakfast sandwich. They have a variety of healthy options as well.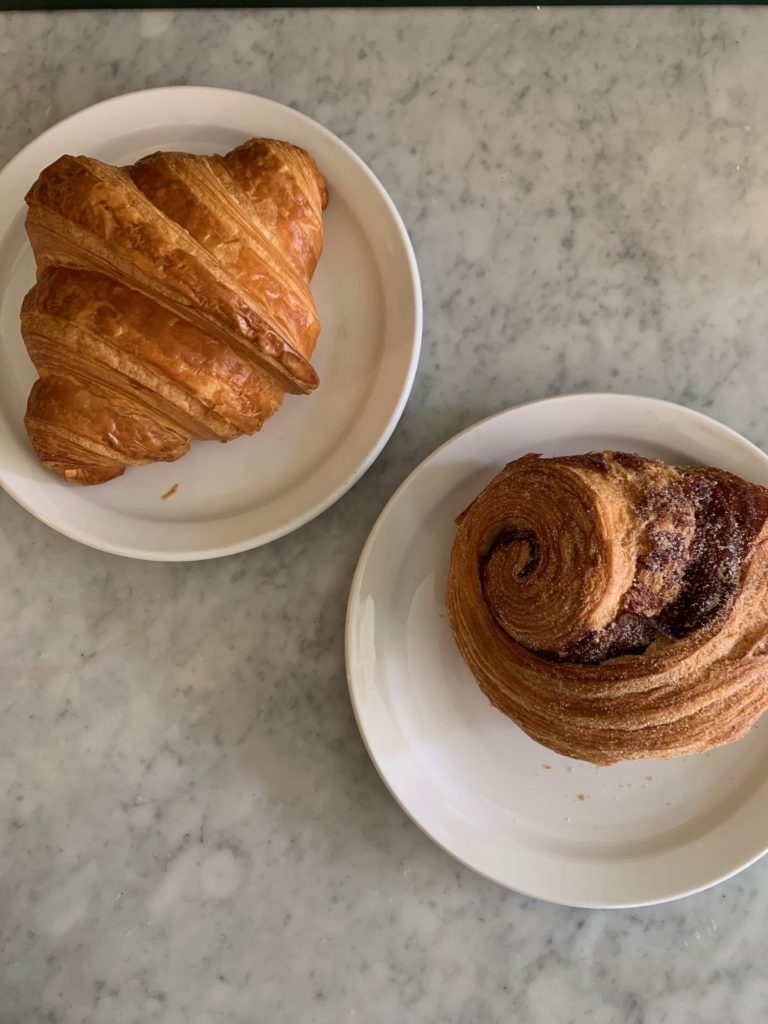 Dedicate an evening to Goose and Gander for a culinary experience dreamed up by Chef Nic Jones, that includes organic produce plucked from the ground daily. Stop in the cozy downstairs bar to enjoy a craft cocktail and mingle with the locals.
Chef Christopher Kostow, from the three-Michelin starred The Restaurant at Meadowood recently opened his own restaurant, The Charter Oak, in St. Helena. All the food prepared at the restaurant is locally sourced or grown organically in their garden. The dining room is warm, inviting and airy at the same time. The fire in the hearth at the far end of the room provides just enough coziness.
Wine
Napa Valley is of course known for wine. The 30 mile long valley is most widely known for its signature Cabernet Sauvignon grape. 95% of the wineries located in the Napa Valley are family owned. With a severe drought and a wildfire in recent history, preservation of natural resources via sustainable land use and sustainable winemaking is a priority in the valley.
The Napa Green is a sustainability certification program for vineyards and their winemaking facilities. 'Soil-to-bottle stewardship includes protecting and restoring the Napa River watershed; saving energy and water; reducing waste and carbon footprint; and being conscientious employers and good neighbors.' – Napa Green
Peruse the member list to discover new wines to try, or see if your favorite wineries are certified. https://napagreen.org/members/
Here are some of our favorite wineries that are farming organically and producing beautifully tasting wines.
Spring Mountain is nestled amongst steep hills near the base of Spring Mountain. Book a tasting and tour appointment to be swept away by the beauty of the surrounding landscape and the ambience of the Victorian housed tasting room while sipping their signature Bordeaux blend Elivette, or if your in the mood for white, Chardonnay.
Ehlers estate, located just north of downtown St. Helena, is a family owned operation creating beautiful Napa Cabernets using organic practices. The Sylvaine Rosé is perfect for warmer weather. If making great wine and being organic wasn't enough, Ehlers donates 100% of the proceeds of their wine sales to the Leducq Foundation, dedicated to combat cardiovascular disease.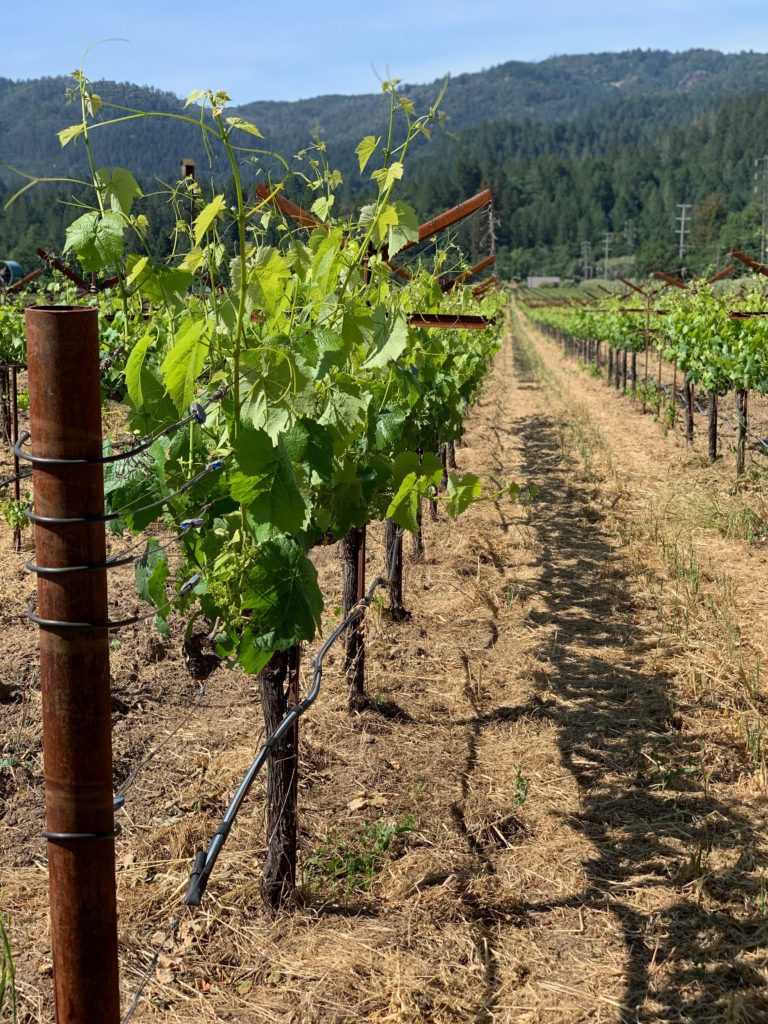 Spottswoode grows grapes on their 45 acre, certified organic vineyard in the heart of St. Helena. They employ nature to help keep their vines producing delicious grapes. Owl and blue bird boxes dot the vineyard giving a home to birds who eat unwanted pests. Stop by to visit their historic pre-prohibition property and try some delicious wine.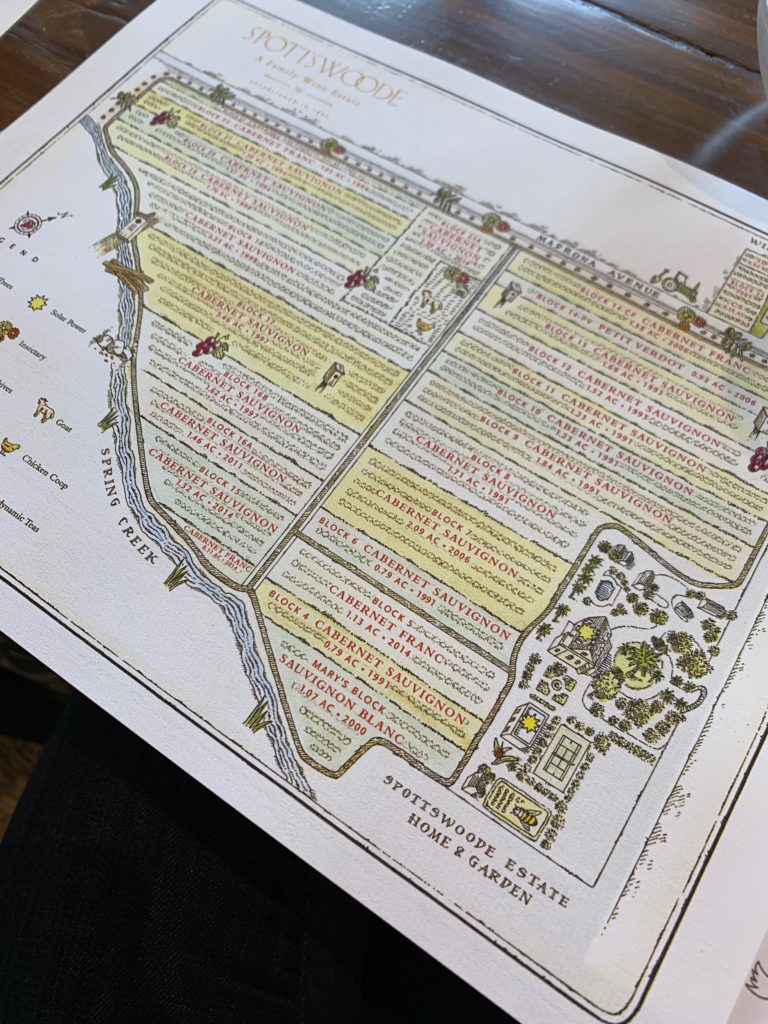 Another family affair, Joseph Phelps farms 390 vineyards around the Napa valley from Napa to Carneros. Sip their flagship wine, Insignia, a Bordeaux-style red blend, from the veranda overlooking the vineyard. Sustainable farming practices guide their approach to healthy soil and thriving native plant and wildlife species.
If you're feeling adventurous, take a drive off the beaten path of Napa and head up to Anderson Valley to taste Silver Oak's luscious Cabernet Sauvignon in the first LEED Platinum certified winery in the world! A thoughtfully planned walkway leads you to the tasting room with floor to ceiling windows offering a gorgeous view of the rolling vineyard.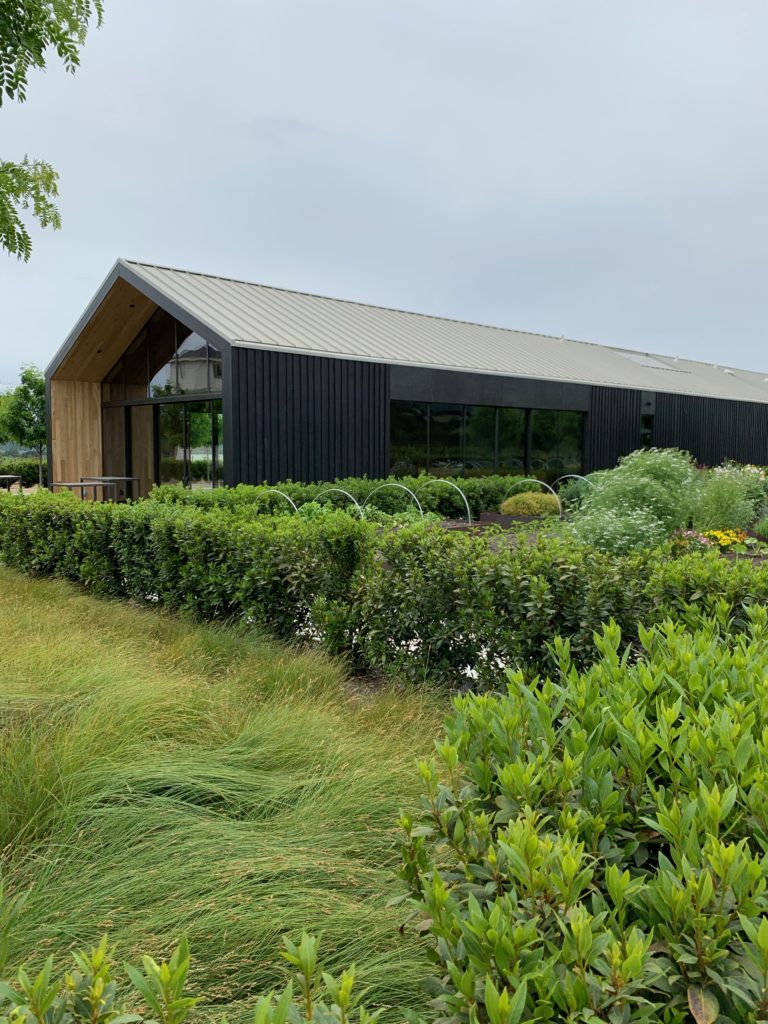 Phifer Pavitt is the owned by a husband and wife team, Suzanne and Shane, who knew their purpose was to make great wine. Located off the Silverado Trail, the tasting room is located in a barn made from fallen oak and is insulated with old blue jeans. Suzanne repurposed baling wire to create unique and homey chandeliers in the barn. Their Date Night Cab is the perfect addition to any dinner.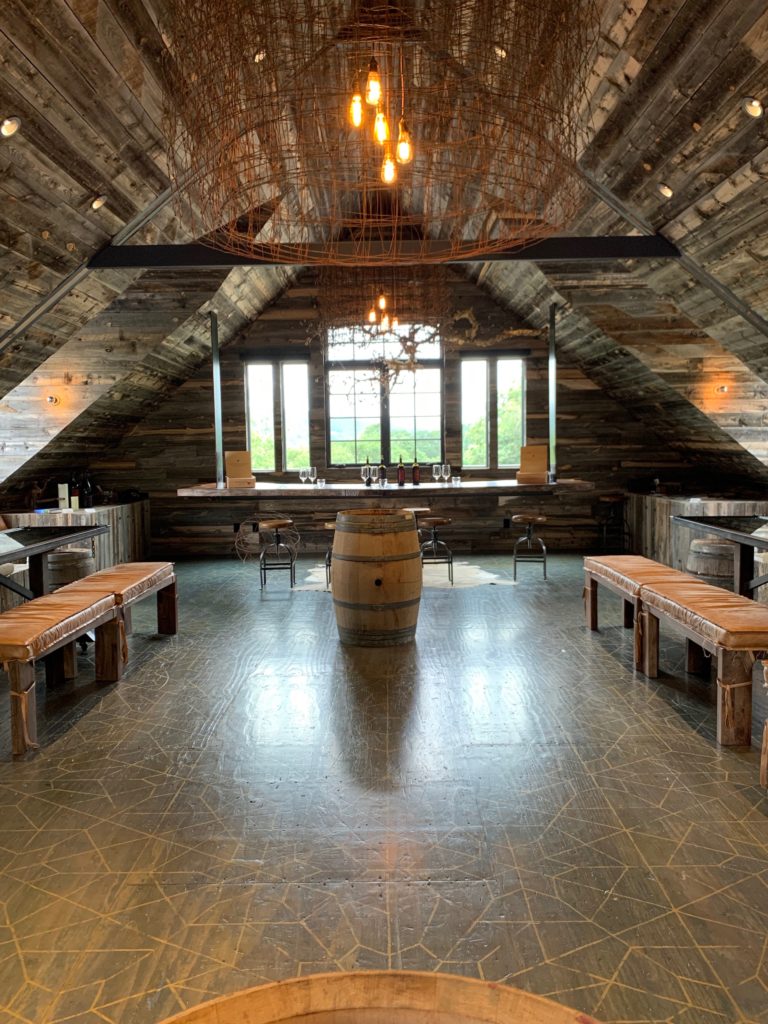 Makers Market hosts a local artisan craft fair on First Street the 3rdSaturday of each month.
Stock up on fresh fruit, cheese and locally made crackers for a picnic lunch at any of the valley's farmers markets.
Napa – Every Tuesday & Saturday from 8am-12pm
St. Helena – Every Friday morning 7:30am-12pm
Calistoga – Every Saturday 9am-1pm
Visit the Love Local Blog to read other city guides featuring our recommendations for everything from farm to table restaurants to the best independent shops not to be missed.