Vogue declared 'East Nasty,' Nashville's coolest neighborhood in 2016. But a lot has changed since then and Love Local is about to give you a much-needed update. East is young and edgy, brimming with grunge-chic hipster musicians. There are unique, innovative entrepreneurs, a ton of really good places to eat and countless trendy local shops. Do yourself a favor and follow this guide. You'll fall in love with Nashville all over again.
Start your tour at the original Barista Parlor on Gallatin Pike. It lives up to the hype. Tucked away in a huge converted garage, this coffee shop has inarguably the strongest cold brew you'll ever have and the best biscuits in Nashville (now that's saying something). Sip amongst vintage motorcycles, relish in the classic albums they're always spinning and enjoy the natural light pouring through the garage doors. Stroll to other side of the building to check out Natalie Busby's clothing store. She's managed to craft chic, minimalist but luxurious everyday pieces with sustainable fabrics. We mostly stop in to chat with her and lovable shop dog, Addi.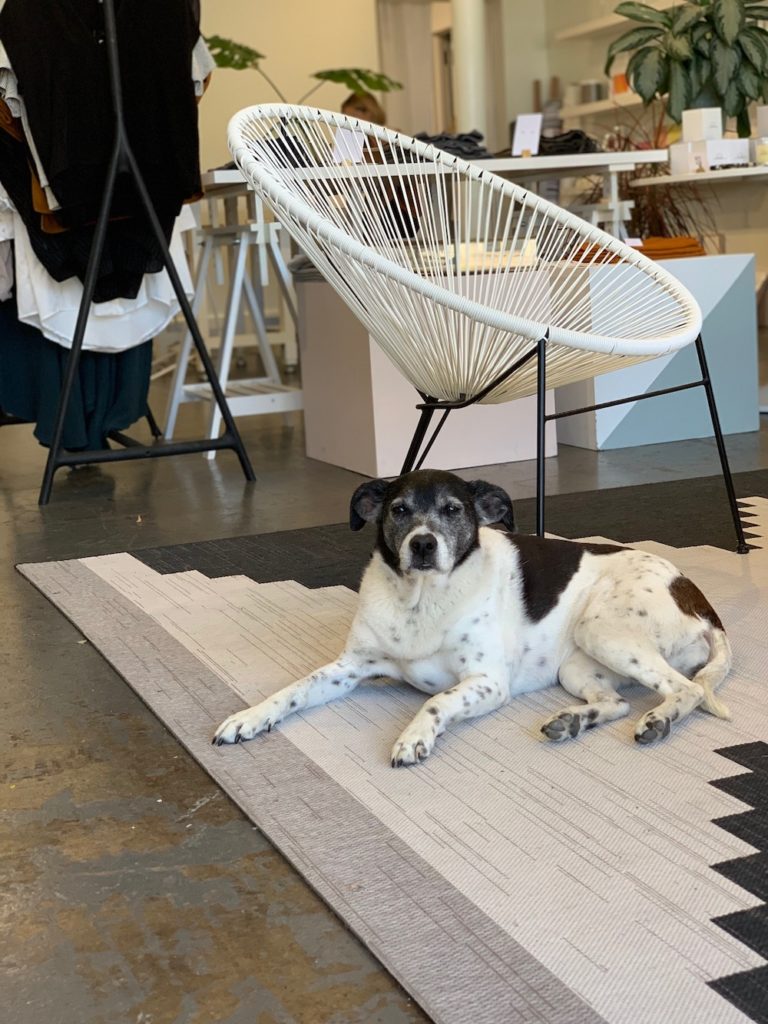 Right next door is Porter Road Butcher. The understated building is nationally renowned, featured in The New York Times, Food & Wine, and Bon Appétit amongst others. Porter Road leads the way in sustainability. Their sourcing policies are incredibly strict. They label their products as "beyond organic," meaning they only purchase from local farms that strictly follow humanely raised, vegetarian-fed, non-GMO, free-range, hormone free practices. Pick up a cut and taste the difference yourself. Perhaps try some cheese or jelly as well because the local brands they stock share the same philosophy.
Head north to do some thrifting. Toro Vintage is home to funky accessories and the softest, most beautifully preserved Levi's. When you're done there, head to Anaconda Vintage or Grimey's Record Store. They're right next door to each other and you never know what you'll find. Love Local Founder, Jen, selflessly bought a mint-condition Lisa Frank trunk for her nostalgic sister, while I scored a perfectly distressed Red Hot Chili Peppers tour t-shirt. If you still haven't hit your stride, there's hope yet. The Bowery Vault and Old Made Good are nearby. The Bowery is a dual music venue/vintage stage-clothes store, and O.M.G. has a modern-country vibe. A quick local tip: if you head back that way at night, catch a concert at the Bowery and a drink at the Fox Den & Cocktail Bar for an expertly crafted cocktail, a vegan charcuterie board and atmosphere created from the reclaimed wood of old Nashville houses (courtesy of 1767 Designs).
As you make your way back down the pike, try Lockeland Table, trendy Café Roze or Urban Cowboy for some fuel. Each have an exceptional locally-driven menu but entirely different ambiances for whatever mood you're in. If you're feeling cute, Café Roze is the perfect stop for an instagrammable lunch date photo.
Traveling southbound on Gallatin leads you to the historic Five Points area. Don't be afraid to park the car and walk around. There's a ton to see [and eat]! Locals frequent Marché for brunch, a bright venue with wall-to-wall floor-to-ceiling windows boasting a local and seasonally driven menu. We highly recommend getting there early, as it's always bustling. In the same vein, consider Marché's parent restaurant, Margot Café, for lunch. Their french cuisine with a southern home-y touch is fresh, simple and once again, seasonally driven. For something a little quicker try the brand new incubator, Citizen Market. They offer grab-and-go meals and products made by thoughtful small-time food entrepreneurs. The market allows newbies to try their hand at something different without breaking the bank. But all you really need to know is that they carry Jay Zubov's project, Broth Stop. Grab a pint of broth and sip it as is or transform it into the best meal you've ever had; you'll thank us later.
As you're strolling up and down the beautiful streets, pause at The Hip Zipper, another charming thrift store with stage front-man garb. Or explore The Idea Hatchery, an incubator for local small business owners to experiment with the brick and mortar life. One of them is, The Kind Poppy, a clothing store with mindful, ethically made, cruelty-free and eco-friendly fare that gives back to charity. Another favorite is The Riveter, a beautiful minimalist custom jewelry store that uses repurposed metal.
Just a hop and a skip away is the FLWR Shop, a breathtaking high-end florist with 6-foot cacti framing the entrance. Pop in for a self love gift, a thoughtful romantic gesture or some green thumb advice from the genius employees.
Just past Five Points we arrive at Love Local veteran, High Garden Tea & Apothecary. There's truly nothing like this enchanting herbal cabin. Dried herbs and frosty chandeliers hang from the ceiling, and hand-blended teas and tinctures line the walls. Leave your phone in your pocket and your laptop at home because they're not allowed. High Garden is about connecting with yourself, others, and nature. Indulge in a steaming cup of tea, a creative tea latte or a kombucha on tap. I frequent High Garden for the Snow White latte and the occasional tarot reading.
If you enjoyed the Idea Hatchery, you'll love The Fatherland Shoppes. This larger, more developed version is home to over twenty remarkable stores. The Good Fill is a newly erected entirely zero waste store where you can buy in bulk or simply purchase sustainable items for all areas of life sans plastic bag. Orbital Outdoors, a vintage and recycled clothing and camping gear store just had their grand opening this October! With so many new places coming in and out, it's worth a visit every couple of months.
Nightlife in East Nasty is as diverse as it gets. You can have a classy night dining in at Folk, and enjoy the best gourmet pizza you've ever had, or go to Rosemary and Beauty Queen an old house converted into a bar with stained glass windows and a huge backyard, complete with a vegan food truck. If you prefer a more speakeasy vibe head to Attaboy and sip a craft cocktail through a metal straw in their dimly lit industrial bar.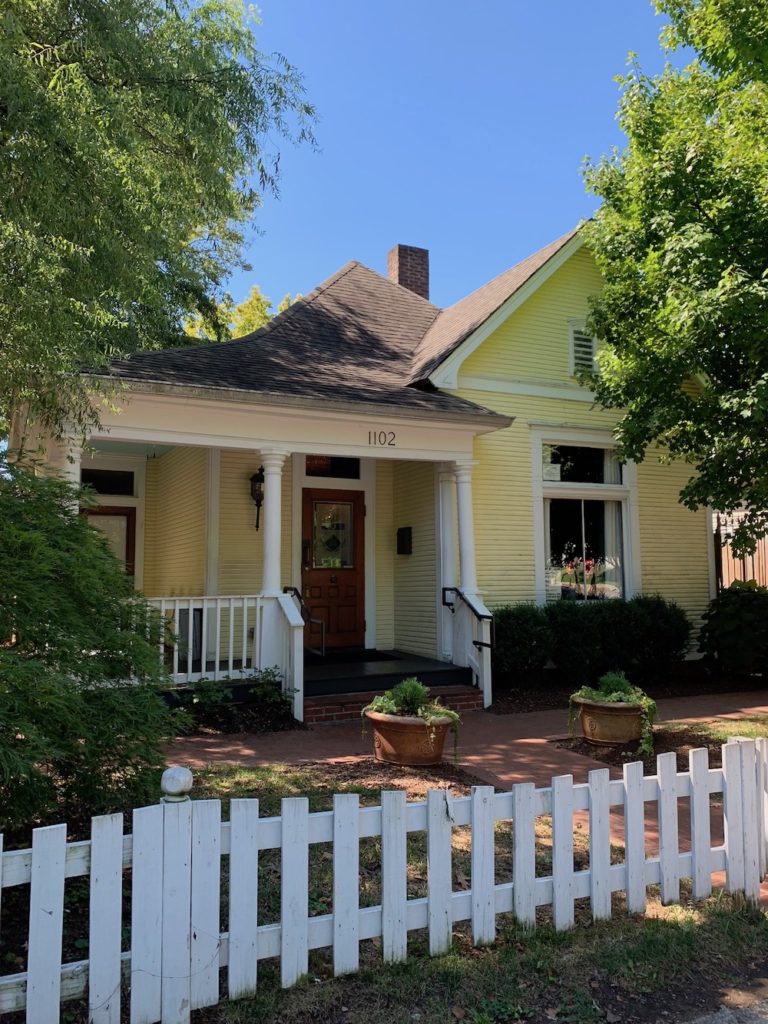 There is something for everyone in East, which is probably why East Nashvillians complain whenever they need to leave. The ten minute drive to Germantown feels like a real trek when everything you could ever want is five minutes away.
Let us know which places you've tried and what you think on insta @love.local.