Pinky's Microgreens was created by a man seeking to create a work-life balance. Inspired by watching his grandmother tend her garden and make creative dishes, Jacob Pinkston knew he wanted to be a chef. He formally trained and received his first Executive Chef position before his classes ended. Jacob moved to Nashville to pursue more opportunities, where he cooked under James Beard Award-winning Chef RJ Cooper at the Aertson Hotel's Henley Restaurant.
After a few years of cooking in professional kitchens, Jacob left the restaurant world, but the joy of cooking for people stayed with him. After some time away, he felt the creativity of cooking pulling him back toward food. Knowing that he wanted to pursue a food-related business that would allow him to collaborate with chefs and inspire creativity, he started researching different avenues and found microgreens.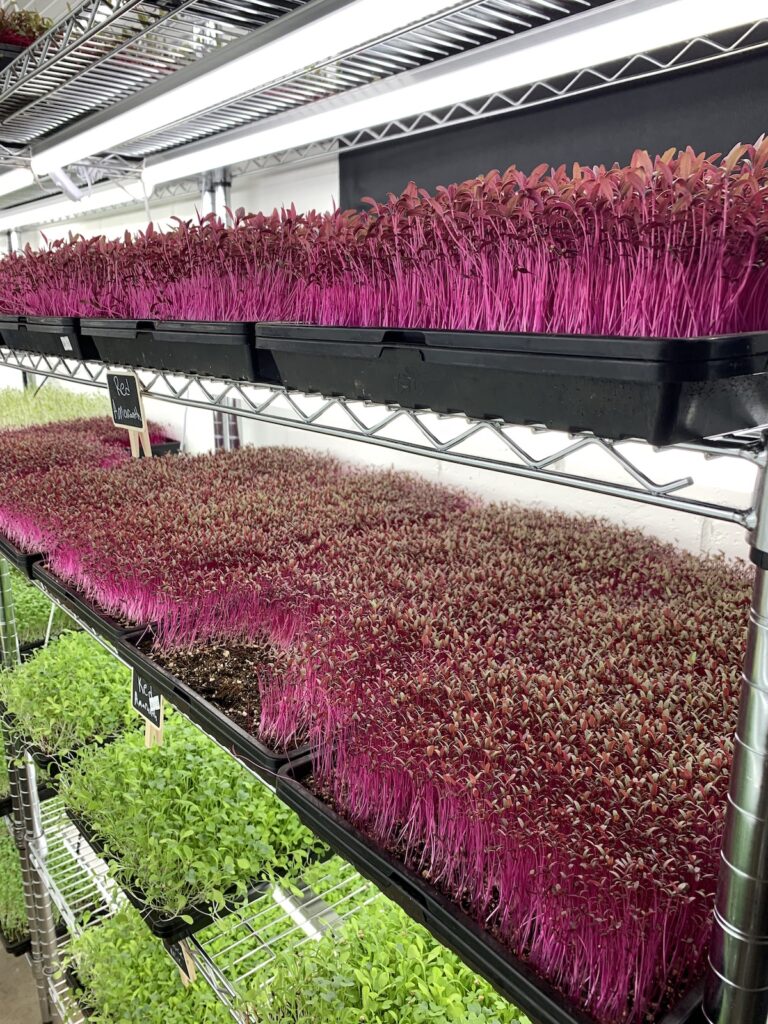 Like many other entrepreneurs, Jacob launched Pinky's Microgreens during the pandemic.  Setting up a mini greenhouse at home, he taught himself how to cultivate these nutrient-dense baby plants successfully.  After some trial and error, and with the help of his brother-in-law, Adam, he found the right balance of temperature, airflow, and humidity in which microgreens thrive. Along the way, Jacob discovered the fantastic benefits microgreens offer, appealing to chefs and home cooks alike.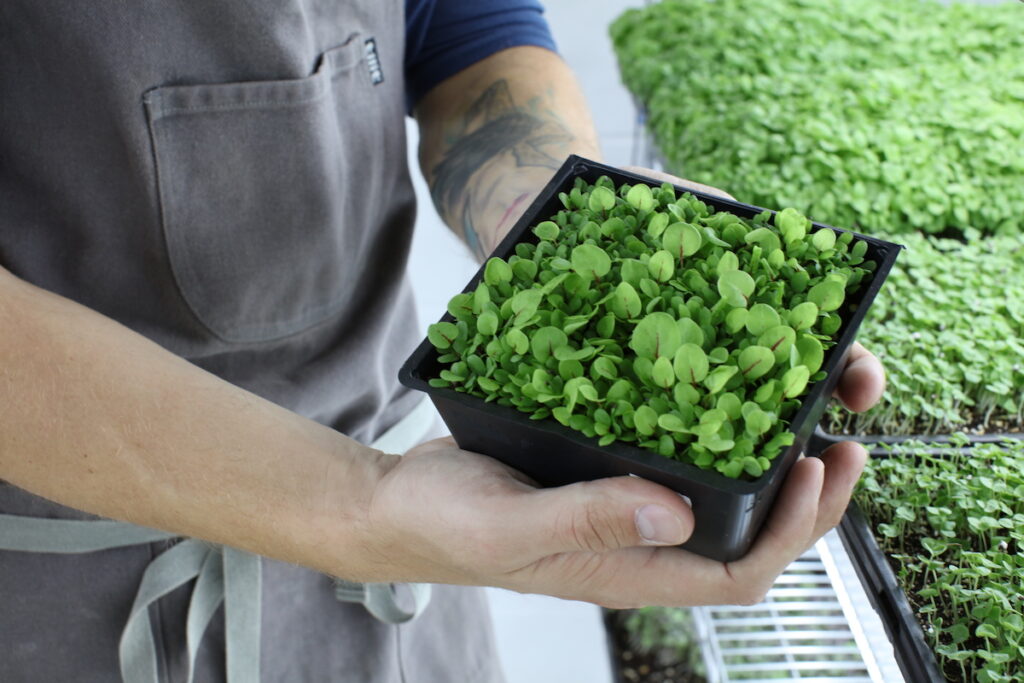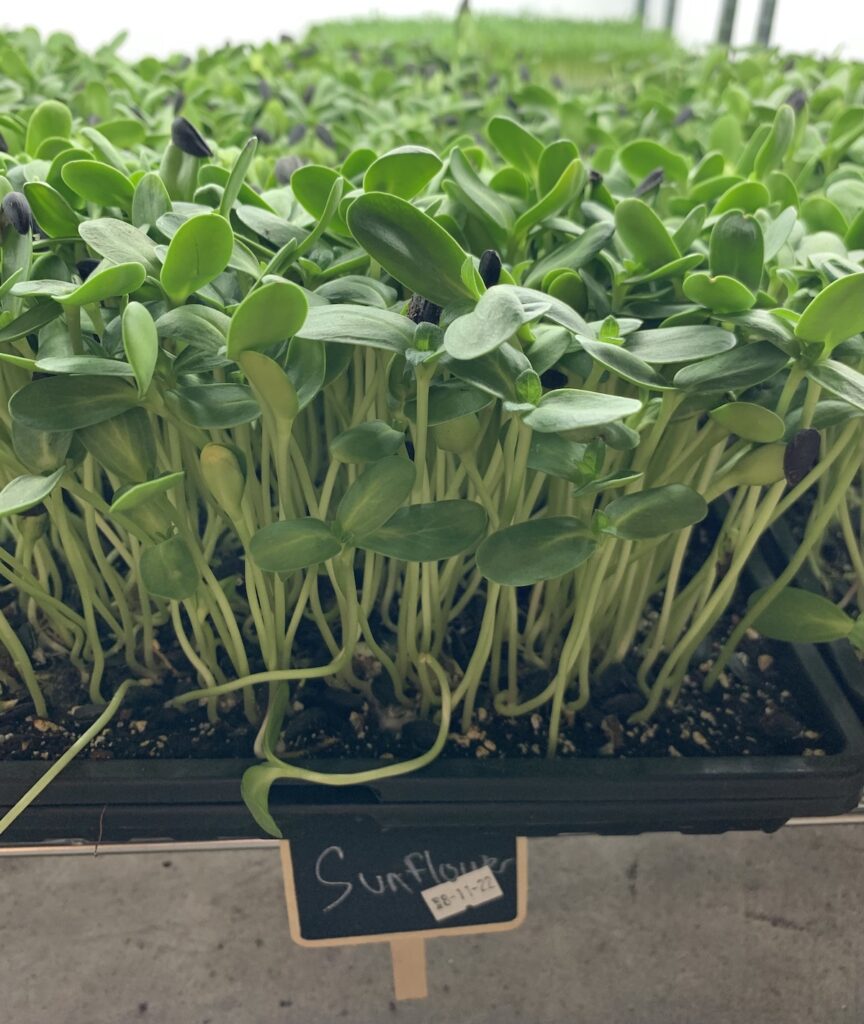 Research reveals that climate change impacts the nutritional content of our food; as carbon dioxide levels rise, nutrients decline. Microgreens, seedlings of vegetables and herbs, pack a nutritional punch. They're rich in vitamins C, E, and K, lutein, and beta-carotene. Jacob grows his microgreens from GMO-free, organic seeds meaning you get all the flavor and nutritional benefits without anything synthetic. Different microgreens offer unique flavor profiles, which is something that drew Jacob to them. Chefs always look for creative ways to surprise and delight restaurant guests, and microgreens have a lot to offer. Radish and arugula microgreens have a peppery flavor. Broccoli has an air of cabbage, popcorn shoots are sweet, beet microgreens are earthy, and lemon balm provides a burst of lemon. Jacob recommends adding radish or arugula to a dish in place of extra pepper for added flavor, nutrition, and texture. True to his chef roots, Jacob is always on the lookout for exciting flavor combinations to demonstrate their versatility. Follow along on Instagram to see what's currently growing for creative recipe ideas like the Open Faced BLT below.
Jacob is optimistic, hard-working, down-to-earth, and ambitious. In less than a year, he moved into a larger space to house his growing operation. You'll find Pinky's at multiple farmer's markets around town, including 12 South, West Haven, Bellevue, Hip Donelson, Nolensville, and the monthly Wedgewood Houston market. Customers can get their favorite microgreens delivered regularly through the company's customizable subscription service. It will be exciting to see how Jacob's vision for Pinky's evolves as he brings microgreens to the mainstream.
---
Open Faced BLT
Ingredients:
Tomatoes
Thick cut bacon slices
Pink peppercorn
Brown sugar
Salt
Bread, sliced
Goat cheese
Pinky's Microgreens
Butter
Lemon
Preparation:
Place tomatoes and bacon on two separate baking sheets
Season bacon slices with a little brown sugar and pink peppercorn
Season tomatoes with salt, pepper and ECOO
Roast at 400 for 35 minutes
Place goat cheese with salt, pepper and juice from one lemon in a standing mixer and whip together
Melt butter in skillet and toast bread slices
To assemble:
Spread whipped goat cheese on toast
Layer bacon, then tomatoes and finally the microgreens
Enjoy!
---