We connected with Alexis Rosenbaum, the Founder and CEO of Rosebud CBD, to discuss how CBD transformed her life, her entrepreneurial journey, and how to navigate the stigmas attached to cannabis. Open about her lifelong struggle with anxiety, Alexis is first and foremost an advocate for self-love and self-care. Through Rosebud CBD she aims to offer premium CBD so customers can unlock their best selves.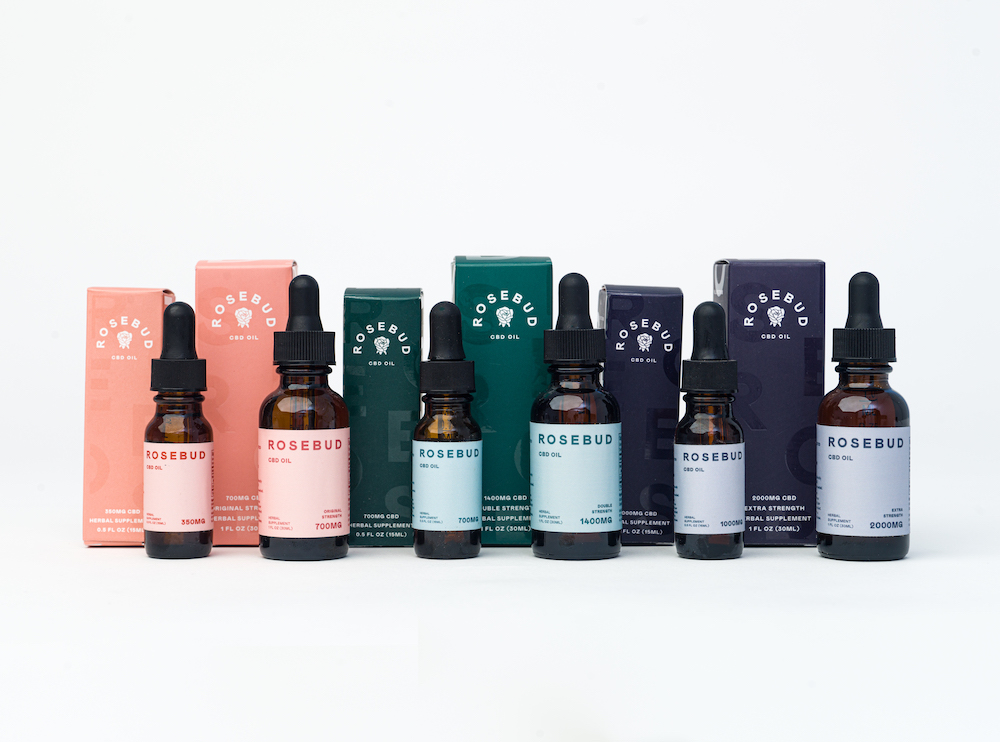 How did CBD influence, affect or change your life?
After years of therapy and lifestyle changes, I was still experiencing extreme levels of anxiety. I first experimented with CBD late 2017 and I was surprised at how much it helped. CBD allowed me to feel like my best self by diminishing my anxiety without making me feel altered in any way.
What did you do professionally before Rosebud? Did your previous work experience give you any knowledge that helped you launch and develop Rosebud?
Before Rosebud I was running my first business, Game Day Feels, and working as the Director of Content for a marketing agency. My previous work experience definitely impacted my ability to launch and develop Rosebud. I had the framework to launch and run a successful business, but I had never experienced the growth Rosebud did in the first year.

What drove you to pursue CBD as a full time job?
I've always worked for myself or freelanced. Once I saw the benefits of CBD personally and observed the pockets of opportunity that were missing within the industry, I knew there was a place for my own brand to succeed. I love working for myself and having the flexibility to be successful on my own terms.
How did you educate yourself about CBD?
Books, research, and networking with leaders in the space and industry.

How did you choose the products to launch the brand with?
I focused first on our tincture lineup because it is the foundation of any product we will create thereafter. I'm a simple person and wanted Rosebud to offer a tincture lineup that was versatile and effective. Rosebud CBD tinctures can be used orally or topically making it an all in one product for both you and your pets.

Do you have any plans to expand the product line?
In 2019 we expanded into topicals with CBD salves and bath soaks. We collaborated with Calivolve to launch a 100mg full spectrum vegan dark chocolate CBD bar. We are always listening to our customers feedback to help guide us on what products they want to see next.

What is the inspiration behind the brand name?
Roses and cannabis have a lot in common and I really felt the two represented the brand I wanted to create to normalize cannabis and CBD use amongst women.

What advice do you have for people who still haven't tried, or are hesitant to try, CBD products?
CBD will not make you high or stoned and can be very beneficial for a number of health ailments. It's best to start with a low strength and a small dose, stay consistent with your use, and adjust accordingly.

When you're not busy with work, what do you enjoy doing in your spare time?
Over the last year I have been working on renovating our 1950's mid century ranch with my husband. I love to be outside working in the yard, going for walks or hiking and camping. I am a project person and love to have something to work on.
What advice do you have for other female entrepreneurs?
Establish boundaries with your work and personal life.
Is there a memorable customer story that really solidified your choice to create Rosebud and make you feel like you're on the right path?
A 70+ year old man shared that CBD had reduced his Parkinson's tremors by nearly 50%.

If you had a chance to set the record straight about CBD usage and the engrained perceptions we have as a society about hemp, what would you want people to know?
Hemp has been used since the beginning of time as a textile and medicine. Our perceptions and understandings around hemp and cannabis are a direct result of the War on Drugs initiated by Reagan. CBD, specifically, is a phytocannabinoid that does not make you high or stoned and has several health benefits.
After relocating to New Jersey, who do you and your husband cheer for, Cincinnati Reds or New York Yankees?
Definitely Cincinnati Reds!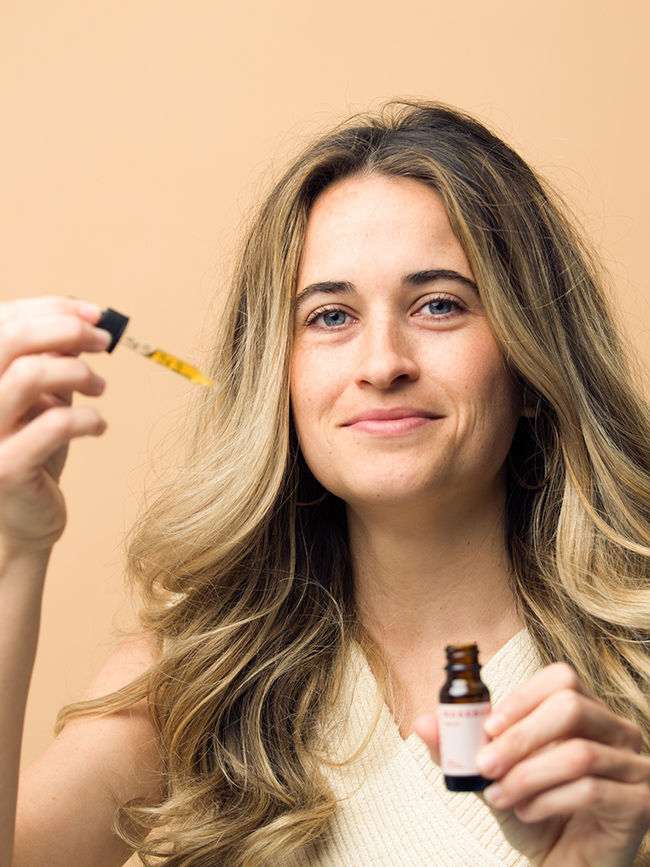 If you want to learn more about the difference between marijuana and hemp, CBD and TCH, Rosebud breaks down common terms associated with CBD here.
Shop the entire line of Rosebud products.
Use the code LOVELOCAL10 to receive 10% off your order.