This week I sat down with Alexis Smith, founder of local candle company, Gold + Ivy. As soon as we begin it's clear there's something special underneath her quiet, polite exterior. This twenty-four year old entrepreneur is fearlessly ambitious, impossibly sweet and incredibly talented. Alexis is a self-proclaimed candle-addict and whether it's the next cozy scent she's concocting or a ballsy business maneuver she's executing there truly is a tiny fire fueling her every move.
Gold + Ivy candles transform any room into an intimate space of warm relaxation. Each candle is beautifully and thoughtfully scented with all-natural fragrances. There are hints of unique smells like oak moss, brandy, pecan, or chrysanthemum among the more traditional scents, of apple, vanilla or cinnamon, making each candle a complex experience. The soy wax and cotton wicks guarantee only nontoxic fumes are released into the air and the trendy amber jars ensure the candles will match any home décor. Just like Alexis, Gold + Ivy products are complex, unique, sustainable, and burn brightly.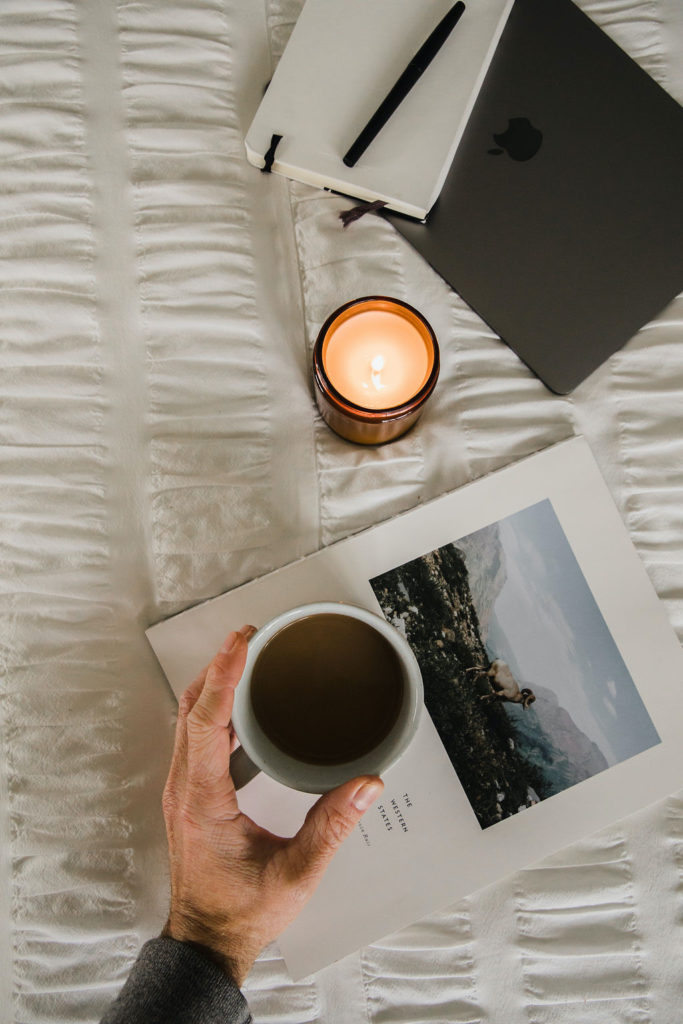 Humble Beginnings
Alexis grew up on a 14-acre working farm in southern New Jersey with her grandmother. She completed high school with a full ride to the local community college and embarked on a career in graphic design. Even though she was drawn to creating, "it was all so stressful, nothing ever came out on paper as it looked in [her] head"—a feeling many of us are all-too-familiar with. So, the summer after getting her associates degree, she began attending farmers markets with her own handmade home goods (letters, signs, macramé wall hangings, etc.) with the hopes that she could create something true to her self. Once she realized her love for candles there was no turning back.
A quick "How to Make Candles" Google search was enough to get started and before long, a candle supply store—two hours from her house—became a weekly destination. The financial strain of putting so much money up front was a scary new hurdle but it couldn't stop her momentum. Responsible production was important to her from the get-go, "I looked up different waxes and saw that traditional paraffin wax is made from toxic petroleum waste. I knew I wasn't using that and bought a handful of soy flakes to try instead." The first Gold + Ivy candles were simple mason jars with hole-punched, handwritten scent labels affixed with a twine bow. They did well enough to attract the attention of a local boutique owner who offered to be a Gold + Ivy stockist and employ Alexis part-time.
The job changed her life, "I credit so much to Heather. I got really lucky with her. She saved my life. And her business is still growing. I'm just so happy for her." She worked on founding her new company while learning how to run a small business. She chuckled at the memory, "I remember thinking, 'I guess I'm not going back to school. I hope this works out.' It was scary, but it was fun and I figured, I'm young enough!"
While Alexis continued working to develop Gold + Ivy her boyfriend, Josh, needed to move to Nashville for a new job. She told all of her stockists that she would continue to supply them from the South and once again fearlessly took on another adventure.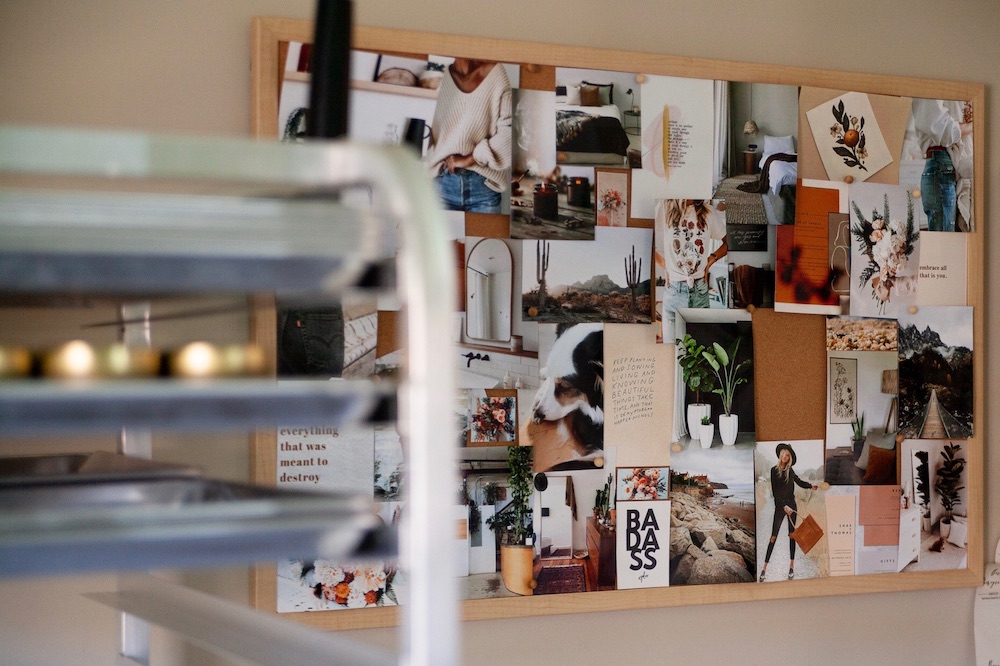 Day-to-Day
Gold + Ivy candles are made entirely in-house…literally. Both Alexis and Josh work side by side every day in their home. She works in their spare bedroom, while Josh works in his office the next room over. He mixes sounds while she mixes scents. Thankfully both workaholics are natural home-bodies and enjoy their personal creative spaces. It doesn't seem to bother either of them that they spend so much time in the same proximity—they're too busy.
Making candles is a multi-day process. First, Alexis fills the melter with seventy pounds of solid soy wax flakes; it takes three hours for them to melt into liquid gold. In the meantime she preps the glass jars by adding lead-free and zinc-free cotton wicks and warning labels. Once the wax is at the right temperature, she adds her phthalate-free essential oil fragrances and pours the mixture into the jars! The wicks are centered with clothespins that rest on top of the jar for three days while they cool. And then the candle is ready to be packaged and sold!
Naming candles is another beast entirely. She currently has a running list of names she likes. When something strikes her, she writes it down right away. Recently, while looking through a coffee table book at home, the word 'indigo' really caught her eye. Even though she hadn't matched it with a scent yet, she knew it was going to end up somewhere. Stay on the lookout for it!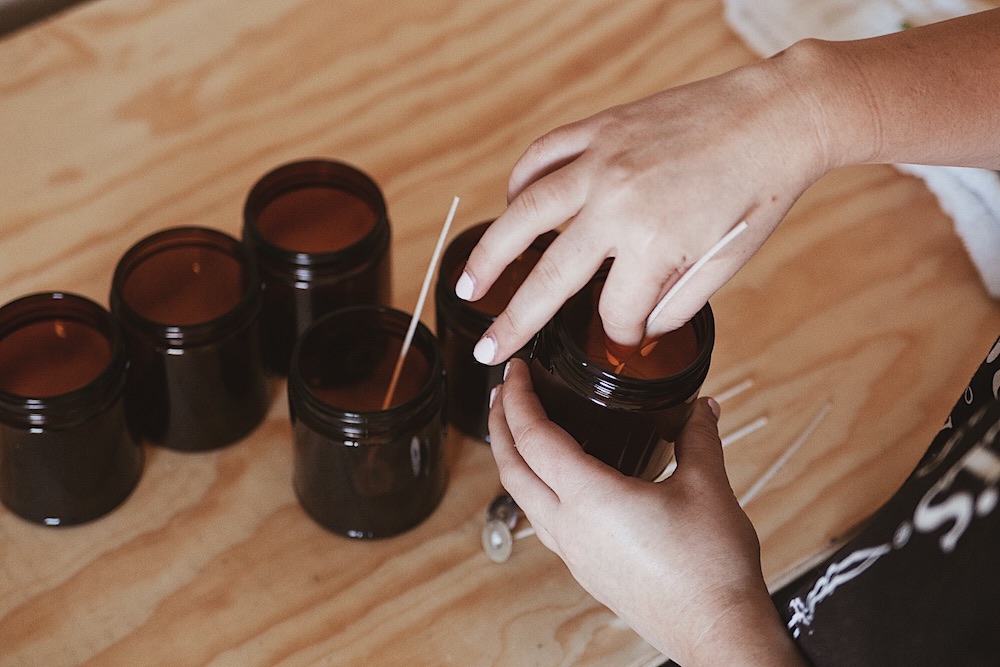 Future Plans
Alexis's office is the ultimate flex space; it is all at once a place to brainstorm, a production facility, mailroom and sometimes a place for friends and family to rest their heads. It can be difficult to stay focused and inspired in a small space for a long period of time. She makes mood boards and listens to podcasts to stay on track, but in the end there's nothing she'd rather be doing than Gold + Ivy. "I had this realization a few nights ago," she confessed, "I was laying in bed and thinking, 'if I didn't make candles what would I do?' And I really don't know. I don't think I'm going to do anything else. And if for some reason I sell the company or something happened, I would probably just make something else… or start a plant shop."
People like Alexis don't come around very often. She instinctively and bravely follows her intuition. She makes hard choices knowing the results will be more rewarding than the easy way out. But most importantly, she pairs her confidence and luck with hard work. There is no doubt Gold + Ivy will continue to thrive and if she ever takes on another venture, watch out. Because Alexis is coming to the top.
Look for the new Spring collection this March!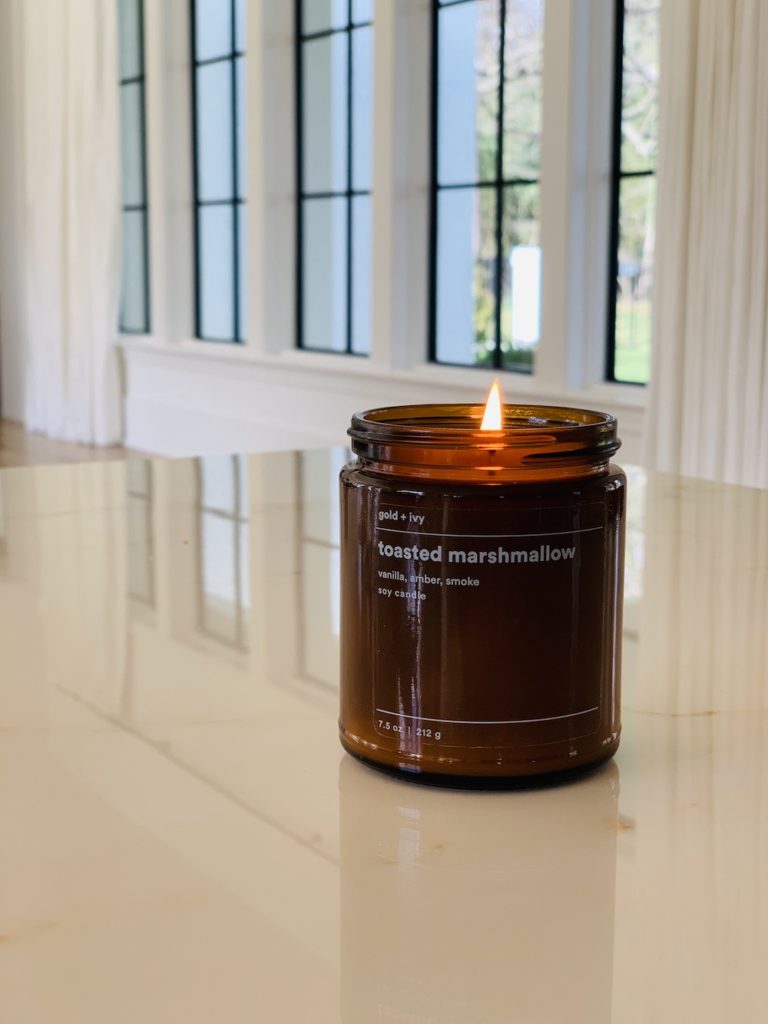 If you enjoyed reading about Gold + Ivy, visit the Love Local blog to read about other makers around the country.