I met Laura Wilson at the Hunter Station location of her venture, Citizen Kitchens, on a bright, sunny and crisp Nashville morning. She's wearing a flour dusted apron and smiling as she approaches. Laura reminds me of my mom, my aunt, she's down to earth, relatable, witty and is radiating happiness from the inside out. We settle in at one of the picnic tables in front of the Citizen Kitchens marketplace.
Laura is Tennessee born and raised, growing up in Chattanooga where her mother was a bookkeeper for The Walden Club. At the age of seven, she would walk downtown to the building where her mother worked and take the elevator to the 21st floor where she recalls Mrs Terry, the pastry chef, spoiling her with whatever she had baking that day. She recalls the memory with fondness and marks it as what inspired her to become a chef.
Being a trailblazer is in Laura's DNA. She studied political science at university, canvased for Ralph Nader, and worked on the Clean Air Act in 1990. At 19 she returned to Tennessee to work as a bookkeeper for a short time before she landed a job making sandwiches at a Chattanooga restaurant called Vine Street Market. There, she fell in love with cooking.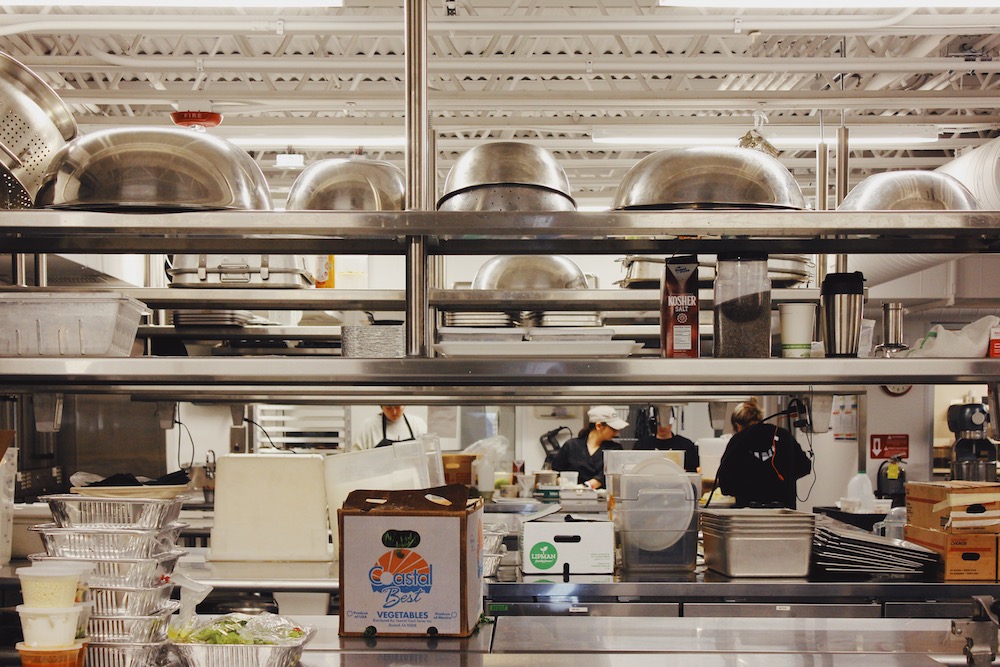 Laura launched her idea for an incubator communal kitchen in 2015. Citizen Kitchens began as a 2,800 square foot facility in the Sylvan Park neighborhood of Nashville. The concept was a hit and the kitchen had a wait list of 250 chefs after only one month.
Laura's vision for Citizen Kitchens is to empower small food businesses and help them grow. The affordable space at Citizen Kitchens offers entrepreneur chefs the opportunity to test their concepts without a large price tag, inherently mitigating risk and providing a safe place to succeed or fail. Citizen Kitchens also provides a number of services, like marketing and sales, to their clients which gives them the freedom to focus on cooking.
A lot has changed since the original location opened. In 2018, Laura partnered with Fresh Hospitality to open a second, 8,000 square foot location at the new Hunter Station in East Nashville. Her husband, Grant Wilson, left his day job to help the expanding business and has never looked back. Grant and Laura have enjoyed seeing the success of their business model and are considering smart ways to expand. They'd like to move into new cities and are excited to dip their toes into different areas of the industry.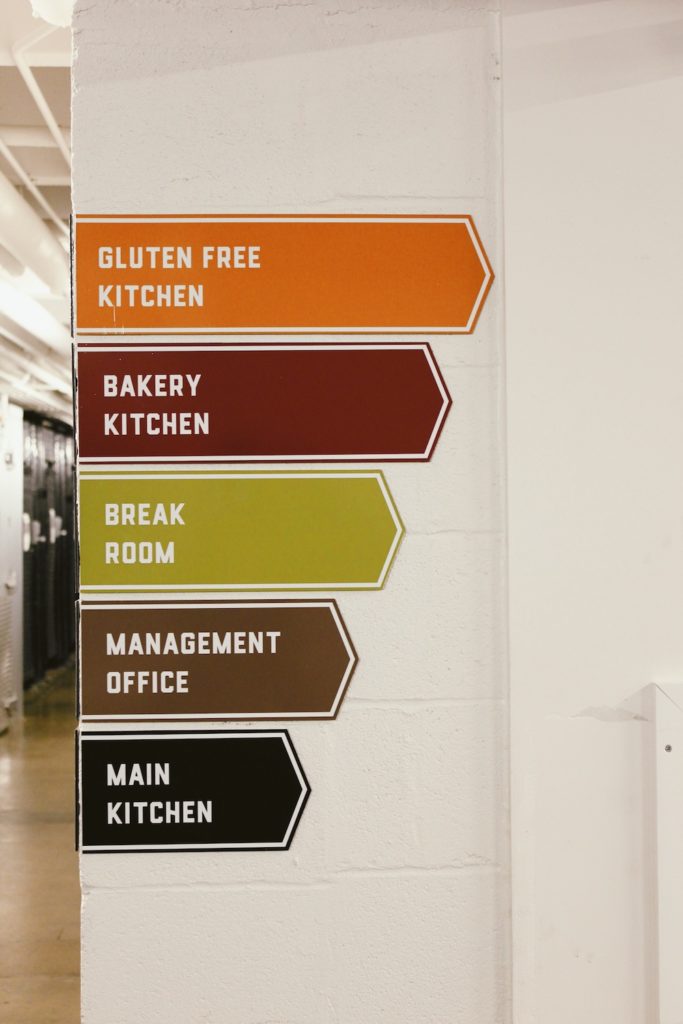 As food service evolves to meet the need for immediate gratification, third party delivery services—think Uber Eats, Postmates and GrubHub—have exploded. This has created a new market for a concept called 'cloud kitchens', where restaurants seek out commissary kitchens to handle the cooking solely for delivery orders, and 'ghost kitchens', delivery kitchens without an associated brick and mortar restaurant. These minimalistic models are where Laura sees her business evolving, providing small and affordable cooking space.
Hunter Station has also provided Laura the opportunity to open a restaurant/coffee bar. The Citizen Kitchens Market stocks a daily selection of grab and go products including fresh sandwiches, salads and pastries, all made in the Citizen Kitchens kitchen downstairs. The market also features a big selection locally sourced food products like honey, coffee and much, much more.
Additionally, Laura has plans to keep bees on the roof of Hunter Station and wants to bring back the neighborhood bodega to provide quality, fresh, affordable food to everyone.
Sustainability is a key part of the business. Every piece of to-go ware is compostable and in the kitchen all scraps are composted. A food waste capture program ensures items that can't be used are donated to organizations such as the Nashville Food Project and Copia. Local growers and artisans are the first stop when ordering fresh produce, meat and cheese for the kitchen.
Laura loves seeing the Citizen Kitchens entrepreneurs succeed. Their waitlist grows longer every day. She tells me her favorite way to lose a client is to see them open their own brick and mortar. Caity Pies, Brightside Bakeshop, Frisson Soft Serve, Koko's Plant Based Ice Cream and Tacos Aurora are all Citizen Kitchens success stories. Laura is a force for good. She's the perfect example of how a person with an idea can have a positive and lasting impact on the lives of many.

Find Citizen Kitchens and other small businesses in Nashville by searching Love Local. Visit Citizen Market at Hunters Station: 975 Main St, Nashville, TN 37206
If you enjoyed this article, you may also enjoy our write up of High Garden Tea, a tea shop, kombucha bar and holistic living shop.