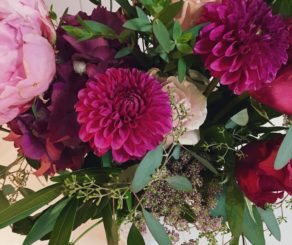 Where To Buy
Shop Online
Farms, Farmer's Markets, CSA's
About
Mad Lizzie's Flower Farm grows local, seasonal, specialty cut flowers for friends, family and community. Every sustainable stem that comes from their farm is lovingly grown from seed, bulb or branch by them.
Mad Lizzie's is different than other florists that offer out of season flowers brought in from all over the globe. They create beautiful arrangements with what is in season and at the peak of its bloom. Every bouquet, bucket or boutonniere will be wholly unique; with not a twin in the world, grown on the farm or purchased from fellow flower farms in America.
Stop by their farm stand for fresh blooms, participate in a U-Pick event, join their flower CSA or order online to receive a handmade bouquet.
Headquarters
5700 Otto Kerl Road
Cross Plains, WI 53528