This is the story of a woman whose path brought her to middle Tennessee, where she started a business that married her two loves, art and fashion. Hailing from Iowa, Cindy Sarver found herself drawn in by Franklin, TN's mystery, beauty, and history. These qualities, in part, fuel the creativity behind her clothing brand, Textile Revival, a fashion line of show-stopping timeless pieces.
Passionate about quality, Textile Revival is the antithesis of fast fashion. Cindy's designs often start with unique vintage pieces discovered at places like estate sales, garage sales, and antique shops. A departure from the business-as-usual process of fast fashion, Cindy gives herself the freedom to take her time with each piece, allowing her creativity to flow while honoring the piece's story. Reflections of her personality come through in the details in each dress, leather jacket, canvas bag, or vintage denim as wearable art. Whether the original garment is fully intact or the fabric is in tatters, to Cindy, they're each a small treasure to be remade into unique, modern statement pieces. When you purchase a Textile Revival piece, you're genuinely buying art.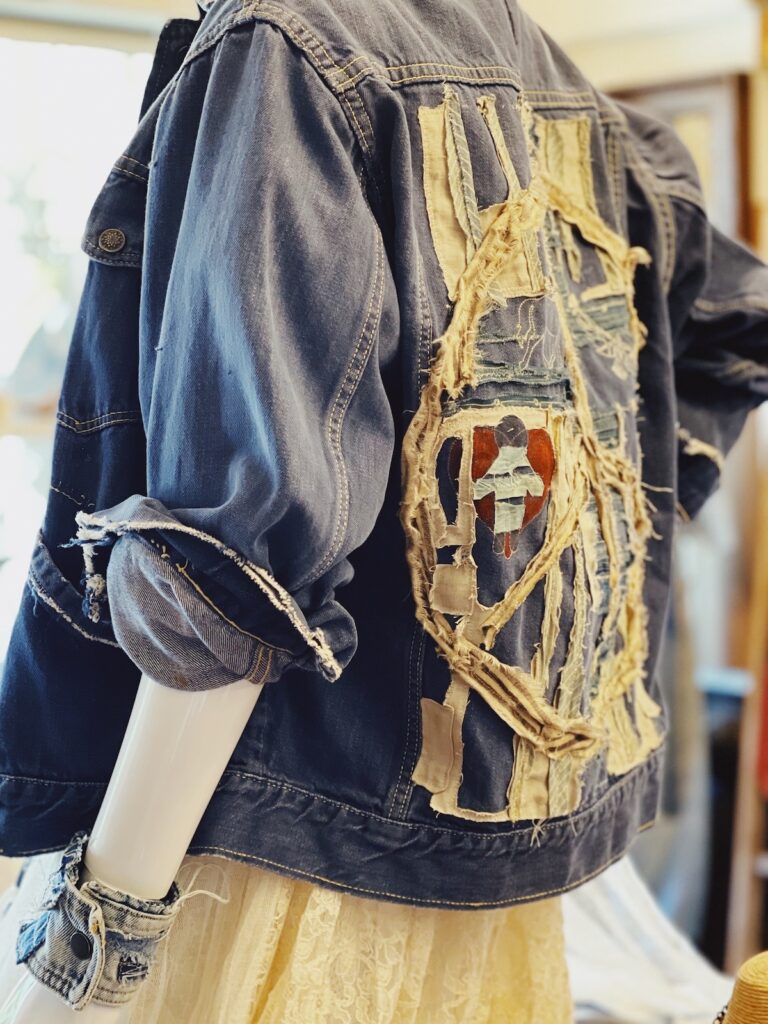 The Textile Revival storefront is nestled in a quiet corner of the rural village, Leiper's Fork. The shop embodies the brand's spirit and exudes the character and charm of the surrounding Franklin countryside. Salvaged tree branches hanging from the ceiling, secured with rope, act as clothing racks. Shelves are adorned with antlers and antique decorations that add to the allure and ambiance that draws you in and gives you a peek into Cindy's aesthetic. A meander through the gallery-like boutique offers a glimpse into the in-house workshop where the magic happens. The art studio features shelves stacked with the tools of their trade, inspiration, and more. It's easy to imagine art being made in the light-filled space with fabrics, ribbons, colored thread rolls, buttons, and paintbrushes littering the work table.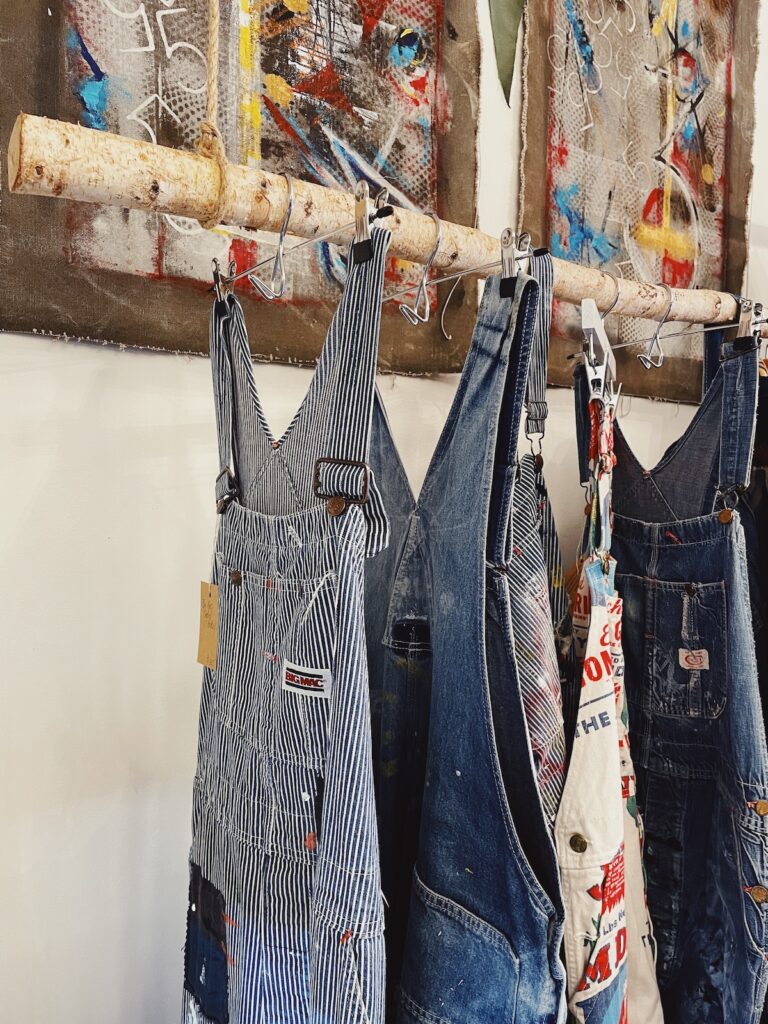 Textile Revival is a slow fashion, sustainable brand. Instead of creating pieces that are made to be replaced, Cindy creates pieces to last multiple lifetimes. Every item created in the studio embraces individuality rather than conformity. In the words of Cindy, "Do you want to be unique or look like everybody else?"
Textile Revival: 4208 Old Hillsboro Road, Suite 8, Franklin, Tennessee 37064
https://www.textilerevival.com/