Farmers markets are a great place to get fresh food, enjoy the outdoors, meet other people and have fun. But what do you grab for the week? What are the kids actually going to eat? What will you actually have time to make? There are so many kid-friendly foods available in the summer so grab your tote and get ready to stock up.
We've made a quick summer guide for easy, healthy, tasty grabs that the kids will love.
Apricots – Nectarines – Peaches
Juicy. Sweet. A little sticky and probably the best summer fruit to bite into by the pool.
Cooking with kids is informative, fun and interactive. Try making one of these delicious peach recipes from the Daily Parent this summer.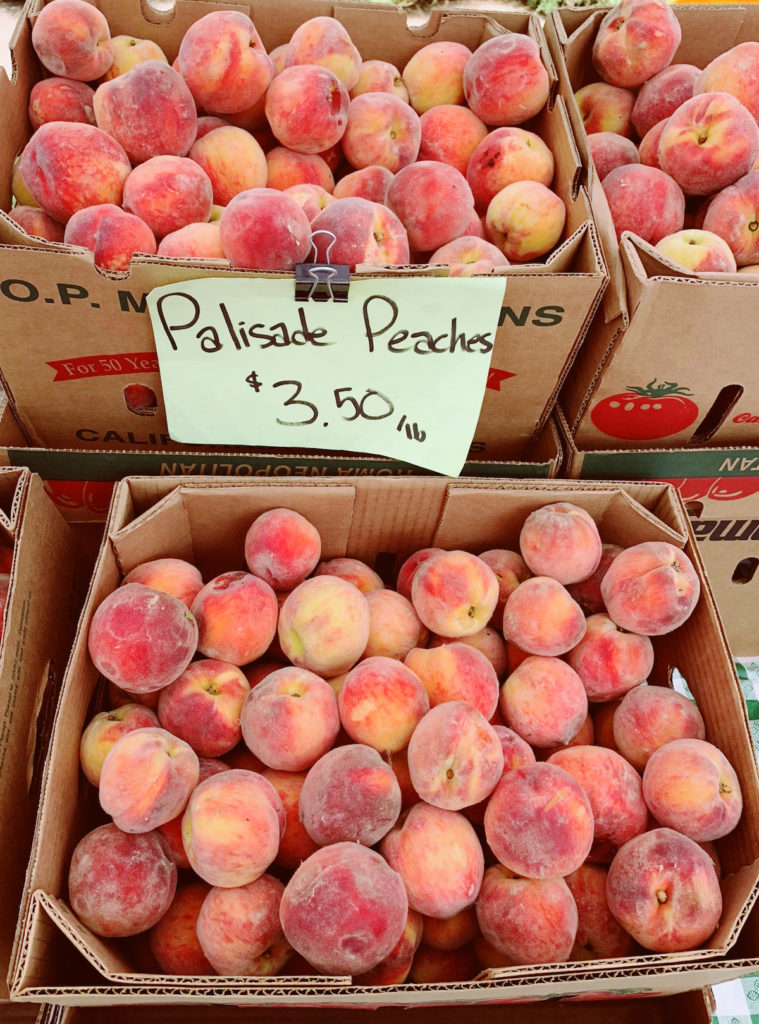 Corn
Buy a half dozen ears for the week, boil them up and have a couple with dinner. They're fun to chomp on and keep well in the fridge even after cooking, making the next days prep easy peasy.
Corn is also a surprisingly easy addition to pretty much any recipe, add it to chili, chicken pot pie, a salad, antipasto, muffins, cookies…you name it.
Tomatoes
Tomatoes are inexpensive, versatile, sweet, juicy, and full of vitamin C!
Vegetables are always harder to get the little ones to eat, but stick some heirlooms in a grilled cheese and you're good to go!
Or maybe pick one of these tomato kid-friendly recipes and get to cooking!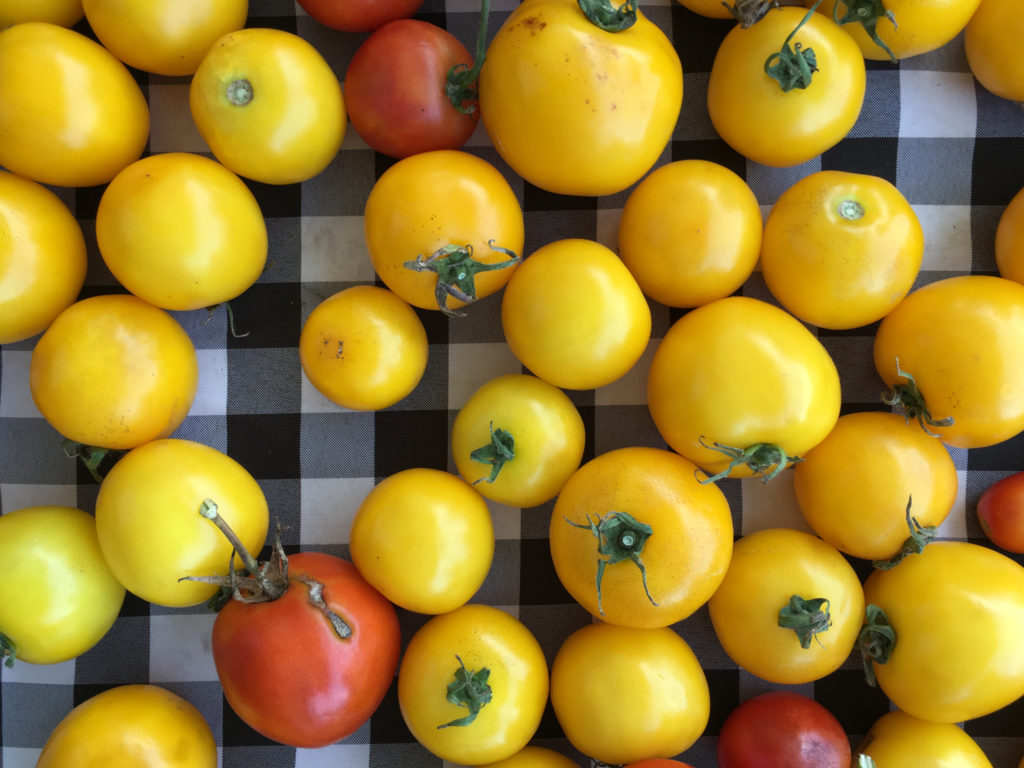 Celery
Ants on a log ring a bell?
Rinse the stalks. Spread some peanut butter and raisins on top and celery becomes an animated, nutritious snack.
Blueberries – Blackberries – Raspberries – Cherries
Toss them in a to go container, put it in your bag and you're good for whenever someone gets fussy on the go.
Also a great breakfast snack; toss them into some yogurt, on some cereal or into the blender for a colorful summer smoothie.
And bonus, if you don't finish them all, they freeze really well.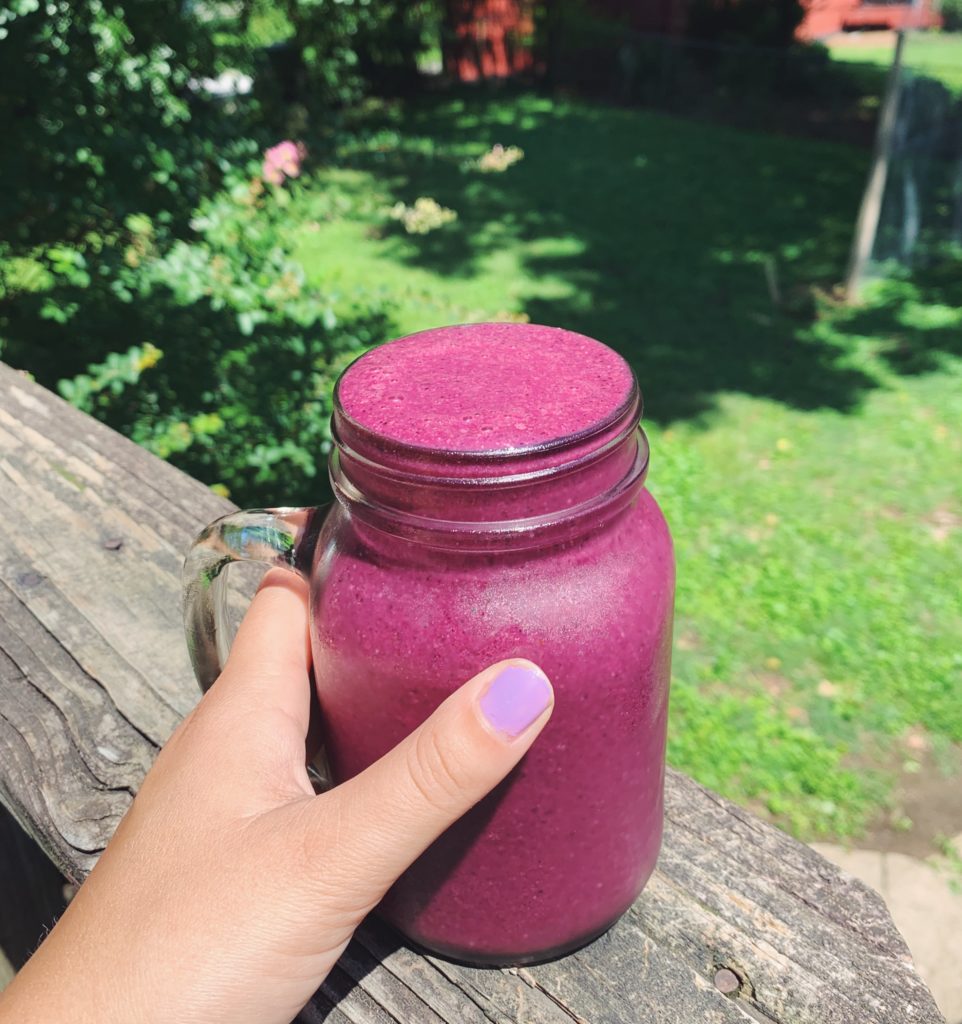 Cantaloupe – Watermelon
Find your melon baller and work together to scoop out the juicy spheres. Eat them right away or toss some chunks into a salad to make the greens more approachable.
Sweet Potatoes
What's more fun than fries? Sweet potatoes provide a healthier alternative. Cut them into thin strips so they cook faster, toss them on a baking sheet with some salt and pepper and soon they'll be ready to dip in your favorite sauce! Hash browns in the morning are also great, quick and easy.
Try these sweet recipes.
---
Find a farmers market near you on Love Local and snap some photos of what you and the little ones snack on.
Tag @love.local on Instagram to be featured and let us know what your favorite buy was!
Happy summer!