The Bells Bend Conservation Corridor is a Tennessee based non-profit working to preserve the open space and rural character of land just outside Nashville. The organization helps land owners secure conservation easements as well as provide funding for farm education, environmental stewardship and land preservation.
On Sunday, September 29th Whooping Crane Farm hosted a fundraising dinner to benefit the Conservation Corridor.
We turned in off a winding two-lane country road and were greeted by smiling volunteers who happily directed us where to park.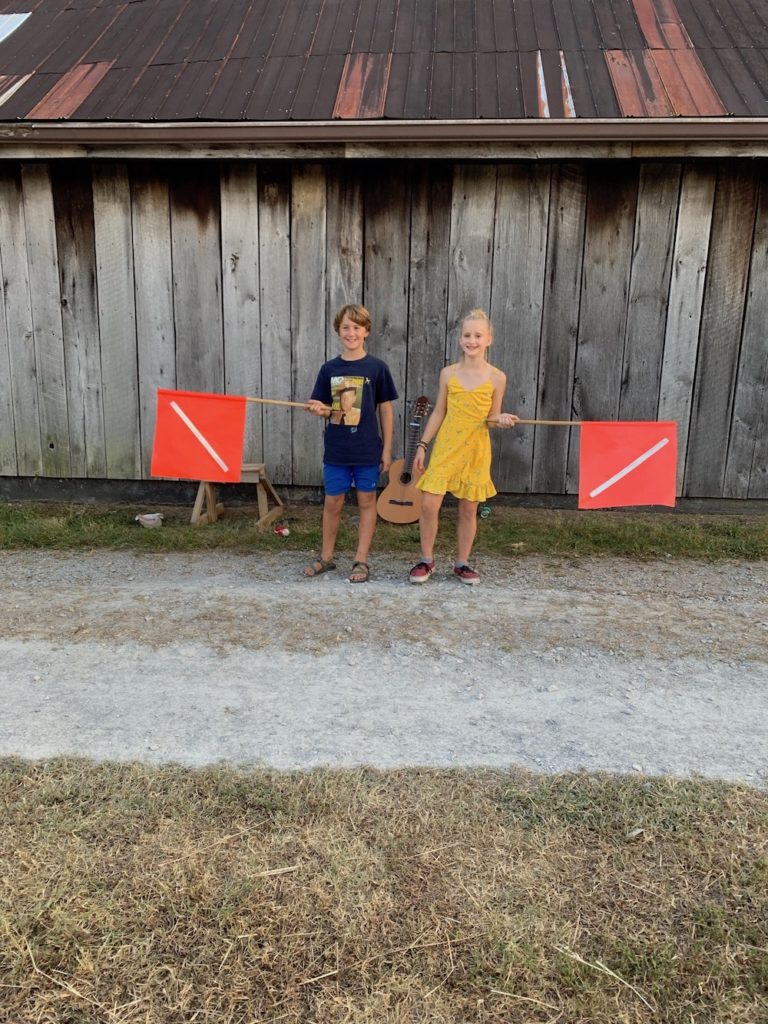 As we approached the farmhouse and the dinner tent, we were treated to an expansive view of rolling hills and, later on, a gorgeous sunset.
We visited the bar where local Yazoo beer and freshly made whiskey cocktails were a hit. Behind us stood Whooping Crane's farmhouse, the inside repurposed for the event's silent auction. Items included locally made goods, a flower arranging class, a share of a local beef farm, art, antiques and travel. In trueNashville form, there was an impressive turn out of locals supporting locals.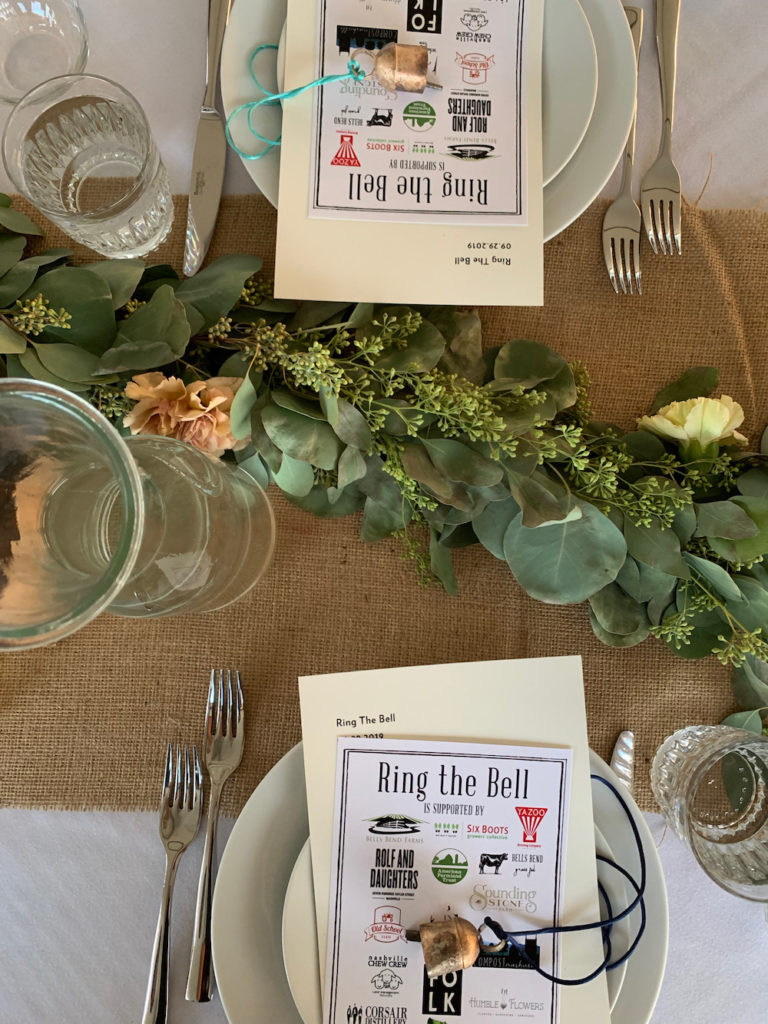 The sound of a dinner bell rang through the air. We made our way to the tent that covered two long, beautifully decorated tables. The meal, made with locally sourced ingredients, was cooked by Rolf and Daughters & Folk's owner, Philip Krajeck and his team. The menu featured delicata squash, farro, Rolf's signature sourdough, locally raised beef and more.
We left feeling grateful to be a part of such a terrific community, and happily full.
Sign up for the Bells Bend Conservation Corridor's newsletter for upcoming events and opportunities to support land preservation initiatives. Find farms in your area that you can support on Love Local.