Rosemary & Beauty Queen
Why Go It's a small old house converted into a speakeasy. What? Just go. There's a full living room, regular DJs, a big open lively backyard scene, and a resident vegan food truck with the best queso in town. Easily the best underground neighborhood hangout, busy every night of the week.
Green? They are zero waste champions. Drinks are exclusively served in glassware. Food is only enjoyed in biodegradable containers with biodegradable utensils. Food is plant-based. Straws are offered by request only, but are still available as an inclusivity measure to appreciate all patrons needs.
Rosemary does everything right. Now go drink wine out of a goblet and admire the stained glass windows.
Fox Bar & Cocktail Club
Why Go You can lounge in large, round, velvet-clad seating and sip on elegant, boozy, stunning cocktails. Okay Gatsby… But seriously, the atmosphere is beautiful and the small plates are nothing to laugh about…lavender kettle corn anyone?
Green? Down to the very floorboards. The entire interior was designed and crafted by the sustainable woodworking company, 1767. They upcycle wood from abandoned homes in Nashville and turn it into amazing art pieces…or in this case a killer bar.
Fox uses citrus stock instead of fresh lemons and limes to reduce the waste generated by shipping tons of fresh, whole fruits to the bar. They use metal straws instead of plastic or paper—because a soggy, limp straw floating around in your drink is just not classy. They have wine on tap and utilize beer cans to reduce the need to recycle so much glass. They have an entirely vegan charcuterie board. And as if that wasn't enough, dehydrated garnishes adorn the top of their cocktails and cloth stands in place of any paper napkins/towels.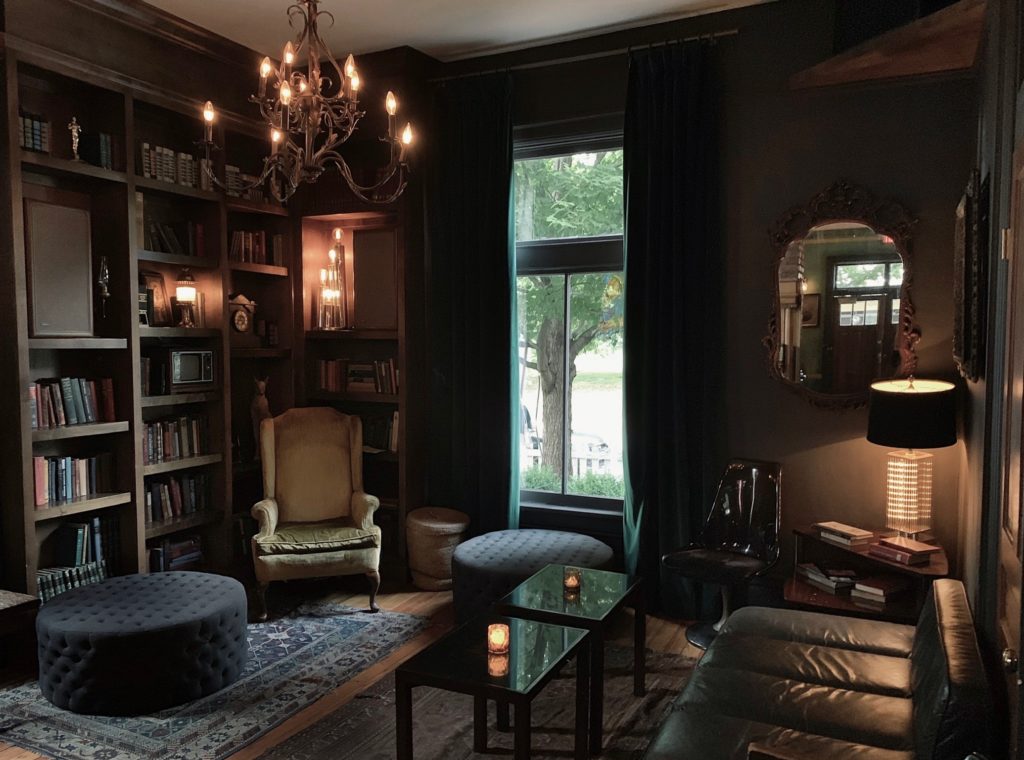 Attaboy
Why Go Because it's the coolest, most exclusive speakeasy in Nashville. Knock on the door and wait to be invited in. Intensely low lighting, no menu, drinks specialized to your specific palette are delivered to your own secret corner on a candlelit tray. They are deliriously well made.
Green? Considering they light the entire place almost exclusively with candles…yes. They only offer metal straws. They purposefully have just one ice machine to reduce unnecessary excess. They juice all citrus as needed instead of prepping a bunch beforehand to make sure at the end of the day they're not throwing away anything they didn't use. …And do I need to mention how much better freshly pressed juice is? Any leftover fruits are given to their friends, Butcher and Bee for their bar and restaurant. Attaboy, sharing is caring.
Margot Café & Bar
Why Go Have your own Midnight in Paris moment…in Nashville. With over six unique bubblies to choose from you'll be 'wow-ing' more than Owen Wilson. They have high ceilings, brick walls and decadent farm-to-table meals.
Green? In true European fashion, they source produce from local farms, have a rotating seasonal menu and use local distillers. All food waste is composted, all glass, paper and cardboard is recycled and anything that can be re-used is fully utilized. It's restaurants like Margot that set the standard.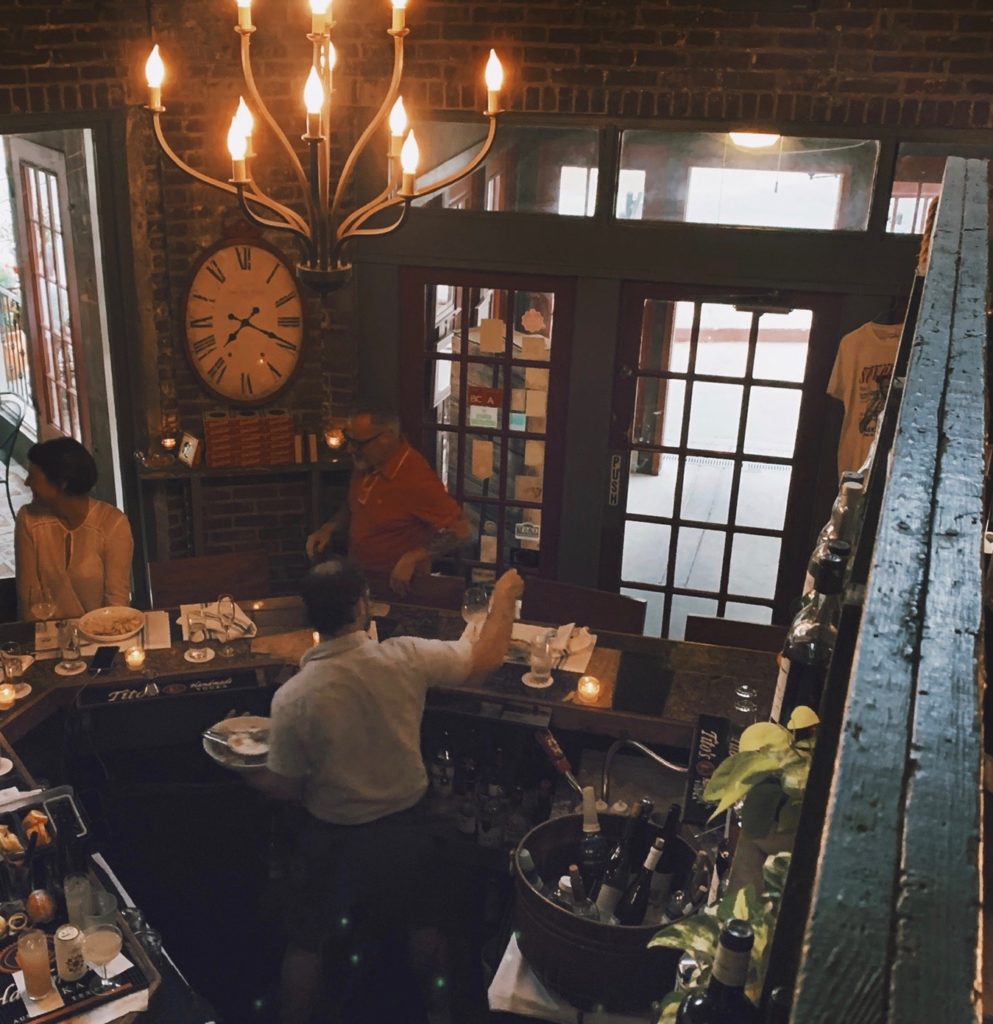 High Garden Tea
Why Go Tucked away in the back of the High Garden Tea shop is a kombucha bar. You'll feel transported to a secret garden while you enjoy the quiet atmosphere and sip delicious brews.
Green? Owners Leah and Joel hand select the highest quality teas from around the world that align with their values, organic, Fair Trade, wildcrafted, to name a few. Read their story on the Love Local blog or shop their teas and kombucha online by visiting their company listing.